Had it been an old-style Hollywood movie about political machinations in the nation's capital, it would have starred Henry Fonda or Cary Grant.

As it was, it Chris Murphy, a Democrat Senator from Connecticut led his colleagues in a 15-hour filibuster – standing up and talking non-stop to embarrass the Republicans into voting on two gun control measures. It ended, in the early hours of Thursday morning, after 14 hours and 50 minutes.
"I've had enough," said Mr Murphy, according to the Associated Press.
"I've had enough of the ongoing slaughter of innocents, and I've had enough of inaction in this body."
For Mr Murphy, gun control has become a personal crusade. He stepped up the campaign for greater regulations in the aftermath of the mass shooting in 2012 at Sandy Hook Elementary School, located in his state.
He got to his feet at 11.21am on Wednesday to draw attention to the Democrats' latest push to crack down on firearms. A total of 38 other Democrats joined him in speaking about gun control, some of them for hours.
It ended with an apparent compromise. Mr Murphy said Republicans had agreed that votes would be held on whether to ban people on the government's terrorist watch list from obtaining gun licences and whether to expand background checks to gun shows and internet sales.
"We did not have that commitment when we started today," said Mr Murphy, who finally yielded the floor at 2.11am. During his effort, he had received messages of support on social media with the hashtag #holdthefloor.
The issue of gun control has again come under focus after the shooting in Orlando that left 49 people dead and another 40 injured, some of them seriously. Democrats have sought to revive legislation that they had previously failed to pass.
The presumptive Republican nominee, Donald Trump, announced his support for the legislation, which could prevent people on terror watch or no fly lists, from buying weapons legally. He has said he will meet with the National Rifle Association, a powerful lobbying group, to discuss this, though the NRA has indicated it remains opposed to restrictions.
"I will be meeting with the NRA, who has endorsed me, about not allowing people on the terrorist watch list, or the no fly list, to buy guns," Mr Trump wrote on Twitter.
While the Orlando shooter, Omar Marteen, had been the subject of a 10-month investigation into possible links to Islamic extremists, he was cleared. As a result, he was able to buy two weapons – an AR-15 semi-automatic rifle and a hand gun – in the days before embarking on an attack on the Pulse night club in which he killed 49 people before being shot by police.
On Thursday, President Barack Obama and Vice President Joe Biden, are due to visit Orlando to meet with survivors and relatives of those who died.
Speaking on CNN on Thursday morning, Mr Murphy said: "I think you have to be optimistic." He said he had been forced to use the filibuster "when you come off the worst shooting in American history and there is no scheduled debate to discuss these issues."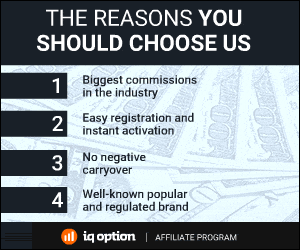 277 Total Views
1 Views Today