Nigerian indigenous rapper Olamide is undoubtedly Nigeria's biggest rapper right now and one of the biggest celebrities in the country.

Since his entrance into the game in 2010, Olamide has been a mainstay for the past six years. During this period his brand has never been on decline. Even at the top Olamide seems to be still rising.
What makes Olamide so successful? What makes him tick? Well there are several factors that make Olamide what he is today.
The first factor is consistency. There is no rapper or urban act in Nigeria that is as prolific as Olamide. Since his debut in 2010 Olamide has dropped five solo albums and one collaboration album with Phyno. With this high level of productivity Olamide is always around. He does not have any down time. He stays active and is always in your face no matter.
It's not all about quantity with Olamide, quality also plays a part too. You cannot deny that Olamide makes good music, some of the best in the country and one of the very best when it comes to rap music in the country. Quality and quantity is a mix that has worked well for Olamide.
Apart from churning out a high volume of songs Olamide is very good with the Internet. His mastery of social media has helped him trend and go viral many times. His most memorable viral content is the #gunmanpose that took the nation by storm and had US rapper Wale even doing it.
Another thing that makes Olamide tick is that he is not afraid to be controversial. It's only Baddo that goes against The Headies and Don Jazzy on live TV on the first day of the year. Even in his lyrics Olamide's says some things that blur the line between decency and impropriety. While millions of people love his chorus on the hit single 'Story for the Gods', many people have expressed their displeasure over the hook. Olamide doesn't allow the controversies get to him because he is not afraid to be himself.
While some might say that he is 'razz' (local and inferior) and isn't classy or posh Olamide is not afraid of being himself. He wears his background like a badge of honor and has not allowed it to knock him off or discourage him. He is proud about his Yoruba roots and rapping predominantly in his mother tongue. He has a 'either you love me or leave me alone' mindset which has worked wonders for him.
Lastly, as Olamide started getting mainstream success his sense of style improved. Now the rapper is one of the most fashionable young acts in the country. Olamide can switch from urban wear to traditional attire and still look good. He is not exactly a fashionista but he is a good dresser and this has gotten him props from the fashion community.
When you add all these factors then you have Olamide- a formidable rapper who has been able to break through the ranks to be one of the hottest male celebrities in Nigeria.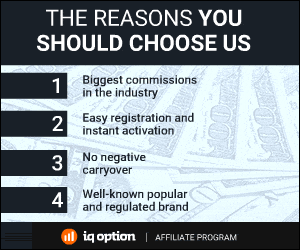 246 Total Views
2 Views Today