Consumers, including thousands in a California class-action lawsuit, have complained that the courses were a ripoff. Others, including a trio featured in a Trump campaign video, say they were happy with the seminars and were offered their money back if they weren't satisfied – an offer about 32 per cent of Trump University students took.

Of those who completed the course and filled out written evaluations, the Trump campaign says, 98 per cent gave the seminars positive reviews.
But Thursday on MSNBC's 'Morning Joe' program, Schneiderman dismissed the he-said, she-said nature of civil lawsuits, saying that 'it's like selling people something you say is a Mercedes and it turns out to be a Volkswagen.'
'Even if some people say, "Well, I actually kind of like the Volkswagen," it's still fraud because it's not a Mercedes.'
Trump has fought Schneiderman tooth and nail for three years, both in court and in the press.
He has told reporters in guarded moments about a $15,000 campaign contribution the prominent Democrat accepted from the law firm leading the class-action suit in California.
And his legal team has showered judges with stories of Schneiderman's high-pressure tactics, painting the New York case as payback from a scorned politician who tried to negotiate a settlement 'while simultaneously soliciting campaign contributions' from Trump's family.
BEFORE THE WHITE HOUSE BECKONED:
Trump launched his real estate seminar company in 2005 in the same Trump Tower atrium where he announced his presidential ambitions last year
They say he assured Trump's daughter Ivanka during a fundraising event that 'this case is going nowhere,' and insisted to other family members that his office had 'no intention of moving forward.'
Schneiderman has endorsed Clinton in the presidential race, and holds a post on her campaign's New York 'leadership council.'
His own re-election campaign sent out a fundraising email on Wednesday touting his case against Trump as a reason to return him to office.
Schneiderman stayed on political turf Thursday, likening the case to Trump's presidential campaign in much the same way Clinton did during a Wednesday speech in New Jersey.
'This is just more evidence that Donald Trump himself is a fraud,' Clinton declared. 'He is trying to scam America the way he scammed all of those people at Trump U.'
Schneiderman hinted at broader motives on 'Morning Joe,' saying: 'As we've seen over the course of the last year there are a lot of people who fall for Mr. Trump's promises and rhetoric.'
But he insisted on ABC's 'Good Morning America' that politics had nothing to do with the decision to go to court in 2013, before the words 'Trump' and 'White House' were commonly linked in news coverage.
'If I had come on your show and said in August 2013 he would be the Republican nominee for president, you probably never would have invited me back up,' he told co-host George Stephanopoulos. 'It's not political. It's a straight up fraud.'
FULL CIRCLE:
Schneiderman pleaded his case Thursday to George Stephanopolous, an ABC anchorman who was Bill Clinton's White House communications director
EMPTY PROMISES?
Trump's lawyers have told a New York judge that Schneiderman assured Ivanka Trump the 'university' case was dead in the water – while at a fundraiser where he expected the Trumps to open their wallets
Stephanopoulos was the White House communications director in the 1990s, serving Hillary Clinton's husband Bill during his first term in office.
Schneiderman conceded to him that Trump had told him as early as 2011 that he had presidential ambitions, but insisted: 'Mr. Trump says a lot of things at a lot of points in time, but I assure you, in the summer of 2013. this was just a fraud case.'
Trump's lawyers have told a New York judge that it was a Good Morning America producer who notified them that Schneiderman had filed his case in 2013 – long before they received any official notification.
They also claim Scheiderman's team 'leaked the issuance of a subpoena' to The New York Times before making it official.
Trump's campaign stayed silent on Thursday about Schneiderman's media tour.
But last year when New York's Joint Commission on Public ethics opened its own probe into the attorney general's potential conflicts of interest, Trump let loose.
'This guy is bad news,' he told the New York Post at the time. 'He's disliked by practically everybody.'
'I'm just shocked he continues to hold office. He is a total lowlife, a sleaze­bag who … would love to be governor someday.'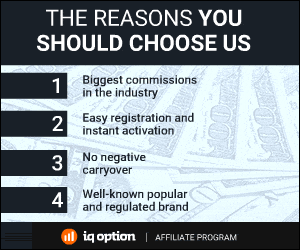 155 Total Views
1 Views Today