A North Carolina man who spent 28 years in jail for murder has been freed after the friend who helped convict him admitted his testimony was false.

Johnny Small was just 15 when he was sentenced to life after being convicted of killing 32-year-old tropical fish store owner Pamela Dreher in 1988.
An autopsy report indicated Dreher was shot in the head at point-blank range while she was lying on the floor of her store in Wilmington.
But no gun, fingerprints or blood-spattered clothing were ever found to tie Small to the crime.
The only thing detectives had to go on was the testimony of a childhood friend David Bollinger who had pinned the crime on Small, claiming he'd driven him to the scene of the murder.
Now Bollinger has recanted that story, he had been pressured by police at the time to testify that both he and Small were at the scene.
He added that a Wilmington homicide investigator made up the story and his grandfather pressured him to lie on the witness stand.
Bollinger said he was finally coming forward with the truth because prosecutors promised charges he faced would be dropped in exchange and threatened the death penalty if he didn't cooperate.
'I'm sorry. I was forced to do something I didn't want to do and I can't take it back,' Bollinger told Small, a broad-shouldered man with freshly shaved head.
On Thursday, North Carolina Superior Court Judge W. Douglas Parsons ruled there was not enough evidence to justify Small's conviction for the 1988 murder and allowed him to go free.
The judge said he didn't see proof of the 43-year-old's innocence, but he did find evidence that Small did not get a fair trial.
He added that prosecutors must now decide if there is enough evidence to put him on trial again.
'I don't know if Mr. Small did this or not. Whoever did this is a monster,' Parsons said. 'What I'm here to decide is, did he receive a fair trial? … It is more than abundantly clear that he did not.'
Small was expected to be freed later Thursday from a Wilmington prison.
The judge set the bond amount at $100,000 but said Small could be released without putting up the money.
He will be under electronic house arrest and live with a cousin in the port city while charges are pending.
'He's coming home after all these years away from his family,' said Small's cousin, Wendy Rickman. 'I was surprised that someone finally after all these years listened to Johnny. Johnny's been telling everyone that he was innocent.'
Small has been imprisoned since the 1988 murder of Pam Dreher in Wilmington who was shot in the head at point-blank range while she was lying on the floor of her tropical fish store.
Dreher's family left the courtroom Thursday without speaking to reporters.
Almost three decades after Small was jailed for that murder, Bollinger said he could no longer keep quiet and was ready to face the chance of being prosecuted for perjury on the witness stand nearly three decades ago.
Bollinger said that he understood North Carolina could prosecute him for lying under oath during the 1989 murder trial.
But he got Small to sign a waiver that he wouldn't sue Bollinger.
Bollinger said he didn't want to lose the small business and home he'd built for his wife and children over the years.
'What do you get out of this?' Small's attorney Chris Mumma asked.
'I get nothing,' Bollinger said.
Bollinger said he was driving to an automobile auction in South Carolina with his boss about the time Dreher was killed and didn't drive Small to the scene, as he testified in 1989.
He said he lied then because he was afraid that since he was an adult he could get the death penalty, and a Wilmington police detective told him Small could get out of prison after turning 18.
Bollinger said he confided to his grandfather, a former police officer and FBI agent, about the lie police told him to tell.
'He told me to go along with the story. He knew I would get into trouble, and he didn't like Johnny,' Bollinger said.
Bollinger said his grandfather sat in on some of his interviews with Wilmington police, and Bollinger went to live with his grandfather after he was released from jail.
Charges against Bollinger were dropped after Small's appeals through state courts failed.
Small's attorneys say without Bollinger's testimony, prosecutors never could have convicted Small of a crime that would have required planning by a more mature mind than the drug-taking, car stealing, juvenile delinquent Small admitted to being at age 15.
Small and Bollinger were arrested three months later while attending the county fair after police got a Crime Stoppers tip from one of their former classmates.
Nina Raiford said she was walking past Dreher's shop when she saw Small exiting, then saw a news report about the slaying the same night. She didn't report what she saw until after Crime Stoppers offered a reward and she spoke to a school counselor two months later, Small's attorneys said.
Punch-clock records from the fast-food restaurant where Raiford worked revealed she claims to have seen Small before she finished work that evening.
Raiford stuck to her story throughout the years and didn't report seeing Small at the murder scene earlier because she knew he was wild and a bully and feared the younger boy, state attorneys said.
State attorneys said Small deserves neither a new trial or to be freed from prison.
They spent hours trying to undermine the credibility of Small, Bollinger and others who testified Monday.
A man exonerated by DNA evidence after 18 years in prison, Dwayne Allen Dail, also testified Monday that he was freed with the help of the North Carolina Actual Innocence Commission, which Mumma heads as executive director.
Bollinger was introduced to Dail at a party both attended in 2012, learned about his exoneration and then contacted the commission about his now-recanted testimony.
'I knew right then I'd found a way to at least come forward to someone,' Bollinger said. He said he approached the commission shortly thereafter.
State lawyer Jess Mekeel said the judge shouldn't now believe that the story Bollinger first told as a teenager — and which he stuck with for years through grillings on witness stands — is fiction.
At a time when podcasts and TV programs tell the stories of people wronged by a flawed justice system, 'innocence is in vogue now, and this case is quite a story,' Mekeel told the judge.
'I think you've also heard the phrase, never let the facts get in the way of a good story. This is a good story. The facts will get in the way.'
About 150 people falsely convicted of crimes — a record number — were exonerated in 2015, according to the National Registry of Exonerations.
The registry is a project of the University of Michigan Law School and has documented more than 1,850 such cases in the U.S.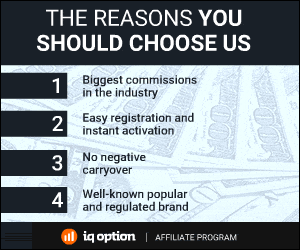 2317 Total Views
1 Views Today