Hon. Muhammad Umar Bago is representing Chanchangi federal constituency of Niger State. In this interview with Ruth Choji, the chairman, committee on maritime safety administration disclosed that, NIMASA has not remitted over ten billion dollars ($10bn) to Nigeria in the last ten years.

Your committee is one of the sensitive ones in Nigeria. What challenges have you faced since you took over?
The sector has been so bad and it so happened that we inherited a lot of mess from the last administration. You can see that the name NIMASA  is synonymous with fraud. A lot of people have litigation issues going on with NIMASA. So first and foremost, NIMASA is supposed to be second to oil in generating revenue for the nation, but nothing has come out of it in years and this is made because of piracy, renewed militancy in the Niger Delta and vessels don't like coming to Nigeria again. So we are doing everything to ensure that this things return to normalcy. We are investigating revenue leakages and operational deficiency of NIMASA based on a motion that was moved by a member, that NIMASA has not remitted over ten billion dollars ($10bn) to Nigeria in the last ten years. Funds that was supposed to be generated from international oil organisations, oil companies, dry and welt cargo handlers, monies like the three (3) per cent sub charge, so many other levies are not being paid by importers. We will give a window to this people to come and pay. Data is being generated by NNPC, PPMC and others to ensure that these issues are rectified.
The last administration gave waiver to some companies, did this also effect the activities of NIMASA?
Yes frivolous waivers will be checked because by constitution, no waiver is supposed to be more than twelve months. It is to be renewed yearly. So if somebody was given a presidential waiver for 12months and extended it until forever, we will come back to that by charging them to pay.
You mentioned militancy, should the FG engage in dialogue with the Niger Delta Avengers?
In any situation, dialogue is the best answer. We need to know their yearnings and grievances. It is unfortunate that they had to go to such lengths instead of coming to the table for dialogue.
What will it take for Nigeria to sanitise the maritime sector?
What we have started. First it is to make sure that everybody pays for the services they enjoy so that it will generate more money and also to comply with all the regulations of international organisations. We need to increase our rating which will in turn bring multiple business.
Are you worried that importers now take their goods to neighbouring countries before they are transported to Nigeria by road?
This issue is as a result of four factors, the foreign exchange policy in Nigeria has not helped. Right now, travel agencies do not have forex. Flights are being cancelled because of the new forex regime. The other factor is the issue of international prices of oil that has gone down. The piracy and militancy in the Niger Delta. Nobody will risk bringing his goods to Nigeria after paying high insurance to Lords of London unless you use a local Nigerian flagship. So they prefer to discharge in neighbouring countries like Benin Republic , Chad and the rest and get smaller vessels to being to Nigeria. Yes the concessionary they did at the port helped in a way, it has increased capacity but we can do better.
Going back to the House, now that the House is one, what has it achieved so far?
We have achieved a lot. The house has played a significant role in stabilising this democracy. We have passed alot of bills to support the executive which is in line with our legislative agenda for this session. The Speaker and the House came up with a legislative agenda when we started the session.  We agreed on the things we want to achieve and one is to have a stable house. We also made amendments to the House rules which brought alot of sanity.
Are you saying the House is now united?
Yes the House is now united. The House is normal. You can never stop people from having camps here and there and others decamping to where it doesn't favour them.
There has been calls for Nigeria to have a unicameral legislature. Which one will you support?
Democracy is expensive. A lot of people think that, democracy is cheap but it is not cheap. The difference between democracy and military regime is the legislature.  That is what makes it a democracy.  we have achieved significant mileage and we are building up. Where we were in 1977 is not where we are now. The situation has improved significantly. Now everything is in the open, information is revealed to everybody that is interested. There are only one or two countries that have unicameral legislature. Bicameral is very important because it gives room for accountability. But let's leave it for Nigerians to choose what they want.
 Has this administration been adopting motions passed by the House?
Yes, most of the motions passed by the House has been adopted by the executive except for the one on works because of lack of funds. But most of the motions were put in the budget. If you look at the  budget, you will see that so many roads were included in the budget. There was also lots of infrastructures that needs to be carried along.
From all indications, the naira has devalued itself, will you support a total devaluation?
I am not aware that they have devalued the budget, let's wait until it is announced. Yes and no, I will not, the reality of the economy is that, we must devalue the naira but because of certain indices, it cannot be sustained. How long can you continue to devalue it?
Issue of 90bn bail out for states is drawing lots of heat in the economy. What is your take on this?
What is the meaning of 'bailout' to start with? Is it a loan or grant? It doesn't make sense to me. If it is part of revenue allocation, give them, if it is a loan, let them go and access loans in the bank. We have to encourage governors to start generating internal revenues. I think we should remove natural resources from exclusive list, it should be in concurrent. Governors must be allowed to explore the natural resources in their domain. A lot of things are going wrong when people are sitting on uranium, gold and the rest, yet people are suffering. The federal government doesn't have the capacity to explore these natural resources. There is so much oil in the Niger, Benue and Chad basin. Let people go and explore it so there can be oil. Niger and Chad have done it and now they have oil.
Is federalism working in Nigeria?
Yes it is working. The monies that have gone to Niger Delta in the last 16 years, some countries have not seen it.  What have they done with the monies? NDDC have given out contract for years and people refused to do those contracts. Where are the monies? So it is not the states, it is the people that are killing the system. Some people collect the money to buy houses in London, buy yachts and spend for their girlfriends. All these people calling for restructuring don't really know the impact it will have when there is a secession. Do you think the people of Oyo will want to be subservient to the people of Lagos? Or is it the people of north central who will agree to be dominated by the people of the north east? The only unifying factor is that we are a federation.
The incessant attacks by herdsmen has led government to propose creating grazing routes, what is your take on this?
We have co-existed for years. This is intolerance and saboteurs at work.  It is not all the cattle rustlers that are the Fulani as people are saying. They are people who have found an easy means of making money by rustling, taking the cows to other neighboring countries and bring them back in trucks to be sold. They move around with guns and anybody they see, they clear them. A family friend has a farm in Kaduna. He had over two thousand cattle, they came with machine guns and shot at everybody. Thank God nobody died but they moved the cattle through the bush path. To date, nobody has seen any and it is high breed. So creating grazing is not the answer. Are we doing pastoral farming now? The Tivs and Fulani's have coexisted for a longtime. How come it is now they are fighting? It is the work of mischief makers. So many Tivs have intermarried with the Fulanis. Grazing path cannot solve the problem because how will you communicate it to them when they move around?
What are your plans for your constituency?
First and foremost we are struggling to get employment for the youths. We are attracting alot of federal presence in the state because we have the largest road network in Niger state. It spans from FCT to Benin Republic through New Bussa, to Kwara State, Kaduna and Naasarawa states. We don't have enough resources like before, but we are trying to provide tools for those we have trained. We are also encouraging those that want to go to school by paying their school fees. We are also trying to rehabilitate some of these youths that are into drugs because e lots of them are taking drugs now.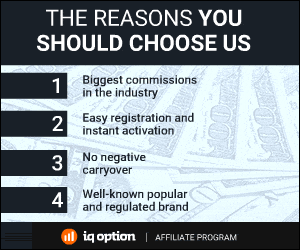 145 Total Views
1 Views Today