LAST Thursday, June 16, 2016, our soar-away sister publication, New Telegraph, under the quintessential leadership of de­lectable and vivacious Funke Egbemode— whose luscious pulchritude, by the way, could seductively induce papal romance— carried a front-page story entitled "Reps in sex scandal".

According to the racy newspaper, "the United States' Ambassador to Nigeria, Mr. James Entwistie, has petitioned the Speak­er of the House of Representatives, Hon. Yakubu Dogara, accusing some members of the lower chamber of improper conduct, attempted rape and soliciting for prostitutes while on an official trip to the US."
What caught my attention in this promis­cuous news item was not the lasciviousness of the lawmakers, but the magnitude of it that had to involve ambassadorial interven­tion. I know our environment is quite differ­ent from that of the US. If it had happened here, nobody would take interest in it or even consider it unusual because of our am­orous way of life generally, let alone issues of legislative/official concupiscence.
At the level it is now, it is still a sexual­ity complaint from diplomatic quarters that should be investigated but I can assure any­one that beyond the realm of allegation and knowing how thorough the US can be in this kind of matter, as in almost all other cases, that the highly-respected diplomat could not have set out to viciously ma­lign and embarrass the fingered lawmak­ers. This point is very critical as we delve into this scandal.
An extract from the ambassadorial inquisition: "It is with regret that I must bring to your attention…the lawmaker allegedly grabbed a housekeeper in his hotel room and solicited sex from her. Two others allegedly requested hotel-parking attendants assist them to solicit prostitutes."
This is not just embarrassing, but senseless. We have a surfeit of damsels here at little or no cost depending on the man's charm, carriage, toasting abil­ity and potential—assuming there was imperativeness for extra-marital affairs. Was it a situation of not being able to "hold body" just for a few days which amounts to irresponsibility and weakness of character!
I have always insisted that we do not need a bicameral legislature in this coun­try because of its bogusness and financial drain on our economy. Most members of the House of Representatives are too youthful, exuberant and nonchalant. It is like an assemblage of spoilt boys and girls with free access to stupendous funds that engineer holistic recklessness in all departments of existentialism and uncon­trolled libido, particularly.
This is not to say, however, that their counterparts in the Senate are immune to these tendencies. It is just that there is an element of maturity and overall good conduct by senators despite their own peculiar behavioural shortcomings. We would achieve better results with uni­cameralism than the current wasteful ar­rangement that throws up domestic and external orgiastic indulgences!
More seriously, what is even the qual­ity of legislation in both chambers, where most members are sleepy bench-warm­ers without any laudable contribution by way of moving motions or other legisla­tive input all though the year? Absentee­ism is routinary in Nigerian legislature in contradistinction to its members being the highest paid in the world. A senator earns N13 million monthly while a Rep takes home N9.5 million for just less than two or three weeks of parliamentary docility and representational travesty, ex­cluding all manner of allowances!
All they selfishly agitate for and shamelessly get are furniture bonuses, accommodation renewal, personal staff (including mistresses) increased emolu­ment and frequent replacement of offi­cial vehicles with the latest Prado SUV of V8 make that comes with full options at the cost of N35 million each, among other iniquitous demands! This is simply a bunch of insensitive jesters who bought their way to the hallowed chambers in pretentious lawmaking/lawbreaking.
If these lawmakers were not exposed to superfluous free funds with little or no productivity, there would be no excess resources for international erotic incli­nations. This is a clear case of national embarrassment and disregard for their colleagues, constituencies, families and friends. I make these declarations with all sense of responsibility on grounds that the ambassador could not have embarked on such a frivolous trip if he had no con­crete evidence concerning the ugly inci­dent.
This conviction is for those who would be quick to say that it is still an allegation and should not be gospelized until inves­tigations are concluded and the outcome made public. With the saga of former US President Bill Clinton and Monica Lew­ensky, among other such global cases, I have the strong belief, without necessarily be­ing judgmental, that the latest incident leaves no doubt in my dispassionate mind, especial­ly in this age of modern technology (CCT and other gadgetary novelties) for which Ameri­cans are co-leaders with Japan among other leading nations.
The New Telegraph report indicated that the indicted lawmakers had debunked the allegations and threatened to sue the ambas­sador and the US government for "character defamation and a calculated attempt to ridi­cule the National Assembly." Nobody was publicly going to admit such a lecherous and reprehensible charge even if the person was a bachelor let alone men with wives and chil­dren!
Therefore, the first defence mechanism is to deny it all and find boyish subterfuges while the matter recedes and gradually sub­sumed by other multifarious developments in quick succession! If I may ask, why would the ambassador and the US government want to defame the character of these lawmakers and ridicule the National Assembly? What benefit will that bring to them? Were the law­makers thinking that they were dealing with their fellow citizens who may justifiably have reservations and grouses about them? Instead of this duplicitous, face-saving and empty threat of litigation, the lawmakers should im­mediately go ahead and sue their accusers. There is no point regaling us with the cock-and-bull court alert over the orgy.
Lest we forget, the three suspects are Hon. Mohammed Garba Gololo (APC, Bauchi), Hon. Samuel Ikon (PDP, Akwa Ibom) and Hon. Mark Gbillah (APC, Benue), as exclu­sively reported by New Telegraph. For now, can we set aside this "Honourable" stuff until we get to the root of the scorn? I just hope that Funke as the MD/Editor-in-Chief and our colleagues who broke the erotic news will be on the trail of this disgraceful episode of sala­cious proportions reeking in international op­probrium and national ridicule.
By EBERE WABARA,
ewabara@yahoo.com
08055001948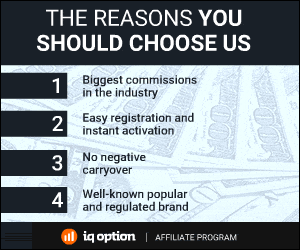 173 Total Views
1 Views Today