An agitation that is prevalent since the inception of the present administration is the demand for strict compliance to the Federal Character Principle due to alleged lopsidedness in employments to government agencies. But the Acting Chairman of the Federal Character Commission (FCC), Dr. Shettima Bukar Abba, in this interview, provides explanations to the alleged violations.


How do you hope to impact on the nation through the activities of the Federal Character Commission?
Nigeria is a federation and Federal Character Commission is one of the strong pillars to promote the interest of the country's cohesion, togetherness and unity without compromising procedures. At the same time, we also want to strengthen the federation through complying directly with the rule of law and through respecting what the law has provided for in the constitution and the Act of the National Assembly, which gives certain powers to the commission to run its affairs.
So, l hope to make the commission to be fully compliant with Federal Character Principle by adhering strictly to the rule of law. That is what l expect to achieve.
Now that it is alleged that some Ministries, Departments and Agencies (MDAs) don't adhere to the Federal Character Principle in employment or distribution of infrastructures, are there punishments for these MDAs?
I assume that you are asking about two issues. One you are talking about the MDAs on employment and adhering to the Federal Character Principle and also you are asking about the MDAs in terms of infrastructure. In terms of employment, perhaps the lack of proper enlightenment or neglect by the chief executives of the MDAs is responsible for the neglect of some aspects of Federal Character Principle as they relate to employment.
For example, the mandate of the federal character intends that no part of Nigeria should be sidelined or neglected in whatever form in employment. In that area, some MDAs are actually not complying with what they are supposed to do but these things can be historical. Prior to perhaps the establishment of Federal Character Commission, you find certain MDAs or certain chief executives trying to favour their own areas or where they come from.
For example if you were chief executive of a College of Education or chief executive of an MDA and you belong to a particular state, your intention would be to bring your people because of the pressure on you by your community and therefore you are bound to take more. So, you will find in an organisation more of staff of a particular geopolitical zone or particular state than the generality of Nigerians. This was prevalent prior to the establishment of the commission.
So, the Federal Character Commission is saying that is not right and we now came up with a formula, which says you can't employ more than three percent of the total number of people in an organisation from a state and less than 2.5 per cent from a state, so that when you look at it, no organisation should have less than 2.5 per cent of staff of a particular state or more than three per cent of staff from a particular state.
But in reality you find more in some states because as l explained, it is historical. So, what we do now is that when you are recruiting, we look at your own nominal roll and then analyse it.
If we discover that Taraba State, for instance has less and Kaduna State has more, then we are going to tell you that if you are recruiting, you have to take more from Taraba State and less from Kaduna State. The wisdom is that over time with retirement and death and other factors, it will balance and we will now establish an equilibrium. So, that was why we provided a formula and such formula has been approved by Mr. President because the constitution says you develop a formula to be approved by Mr. President.
The formula was developed and it was approved by Mr. President some few years ago and we are working with it and you can hardly find any organisation being solely dominated by one or two zones of the country. You can expect three, four or five of the zones and we are now trying to stabilise this thing. I am not saying that there are no problems; the problems are being addressed gradually.
What penalties are there for the violation of the Federal Character Principle?
In terms of infrastructure, we have not developed any formula yet but in terms of employment, the law provides penalties for MDAs that deliberately violate the Federal Character Principle. We can take such MDAs to court.
It is provided for under the law but one thing we have to understand is that our interest is to get Nigerians employed and to get the MDAs to comply to the Federal Character Principle. So, if the MDAs comply, then we don't need to take them to court but if they refuse to comply or refuse to release the list of candidates interviewed for employment over a given period of time then we can now take such MDAs responsible to court
Has there been an instance where the Federal Character Commission took any MDA to court?
Previously, yes but l was not there at the time when it happened. From the records, l have seen some litigation made against certain MDAs like the Debt Management Office (DMO), Nigerian Maritime Administration and Safety Agency (NIMASA), Federal Airport Authority of Nigeria (FAAN) etc, but like I said, our intention is for them to comply but not to find faults or to prosecute.
So, immediately we take them to court and they comply the case would be over but some of them would refuse to comply. One other thing about going to court is that we have powers to do that but we have no lawyers to go to court to adjudicate on these cases.
We have to go to the Attorney-General's Office and we could be advised to do certain things. If we are advised to settle out of court or certain other things which are not directly in compliance with court issue, we will abide by it. So, as l said, ours is not essentially to prosecute but to ensure that there is compliance and it is a last resort for us to take MDAs to court.
Many people have accused the commission of being ineffective in carrying out its functions. How would you react to that?
It is not possible for the commission or the commissioner to encourage violation of the Federal Character Principle. What obtains actually is that some MDAs come with the request for the recruitment of specific number of persons into some specific positions. Such positions that are important to their organisations that if they leave it they are not going to get what they want.
For example, if you are recruiting in the Central Bank and they are looking for somebody with some qualifications and they only got one, may be somebody who is an expert in ICT or financial management and if you allow that individual person to go, you may not have the person again.
So, what they do is that they quickly come and ask for a waiver. A waiver not to advertise, but they must follow due process. What we say is that in our regulations, if you want to employ any Nigerian, you have to advertise for whatever number you want to do and then if you advertise, the advertisement will remain for six weeks and that MDA, perhaps may not have the privilege or the patience to wait for six weeks, so they will now ask for waiver not to advertise but all other due processes would be followed. What are the due processes? You must first of all identify your vacancies and when you identify your vacancies, you must advertise and you must get the list of all Nigerians who have applied.
After this, you do your short-listing before coming to the commission for it to look at the list of those who applied and compare it with those shortlisted and with your criteria so that nobody who is qualified is been left out.
You will follow these processes before you will set a day for interview and your criteria for marks and other things that you have to follow. But we can remove the advertisement because you have some challenges and you want to get rid of those challenges. So, it is here you are given a waiver not to advertise but you have to follow the remaining due processes.
However, l want to agree with you that these waivers are being abused in certain sense. But in most cases, if you follow strictly the guidelines you cannot get these things done. In the case of the Central Bank that you mentioned, I came in 2013 and I can remember that on August 16, Central Bank recruited some special staff as you said.
They are few – four or five staff comprising of doctors, nurses and nonfinancial related staff. Yes, I agree that there are certain things which have been done, like given of waiver but they have not violated the processes. I told people that I was going to investigate it, which I did. In the course of my investigation, I discovered that all the processes except those of advertisement were followed.
For the Federal Inland Revenue Service (FIRS), they came saying they want to recruit a large number of people but we said they have to go and advertise but already they have put in place a process of recruiting about 100 or 200 people, and I said okay, complete those ones you have started which you have approval for but for the remaining one thousand or so, which you are going to do in June, you must advertise, we are not going to allow you to do it without advertisement.
So they agreed that by the beginning of June, they are going to advertise to recruit a larger number for all Nigerians will participate in that recruitment exercise.
How do you intend to manage a situation where 50 slots are given to a state and it happens that 30 go to one local government?
I absolutely agree with you that certain kinds of abuses exist and it is not the principle of federal character. Some chief executives and members of staff in some organisations tend to favour their own localities but it is bad. Some senior members of the political class also tend to influence employments to favour their people.
So, we are appealing to them to ensure that whatever number of people we give to a state let that state also reflect the state character. That is obvious, but if it comes to our knowledge, and when they come to receive the certificate of compliance, we will go through it, and look at the spread to ensure that all the local governments are carried along because before you issue employment letters, you will bring to us, the list of all the people you employed with their names, their states and their local governments and we normally query if one local government is occurring in sequence.
We query that and then we ask you to go and rectify it. If you are not given a certificate of compliance, you will not release the result.
Is there anything like state character?
Well, you have it but that is to the knowledge of the commissioners. We have 37 commissioners here. So, the commissioners should know the state characters of their various states. We are coming with committees and in each committee; you have one person from the six geo-political zones.
There are six persons in each committee as there are six geo-political zones. So, someone from the South-East for example must liaise with his zonal caucus to ensure that all people recruited from the zone reflect the state character.
That is the essence of forming a committee and the committee is made up of people from each zone and each zone have their zonal caucus meetings, so that when this type of thing comes up, they bring it and then we look at it.
For example, when Industrial Training Fund (ITF) recruited recently, they sent the list for the caucuses to look at them. I could remember the Nasarawa State commissioner complaining. So, we had to look at it and call the man in charge to rectify the issues raised.
These are some of the things that we are doing and that is the reason why we have commissioners from all the states. Not only commissioners, even the composition of our staff is based on equality of states so there is no dominance of any state.
What is the role of the commission concerning the appointment of chief executives the various government agencies and parastatals, and when will it start to implement the second leg of its mandate, which is infrastructural distribution?
l want Nigerians to thoroughly understand the position of the Federal Character Commission viz-a-viz the employment of chief executives. We look at these things in totality; we don't look at it in one or two appointments. If you begin to look at it in one, two or three appointments, then you are not going to get the right thing.
Let me give you an example, recently there was a crisis where people talked about Vice Chancellors recruited from 13 states or there about. What l expected Nigerians to look at was how many universities we have in Nigeria. There are 40 and above universities in Nigeria and how many Vice Chancellors are there. Equate the Vice Chancellors and see the spread, you will find out that there is no dominance.
There is equity and there is fair representation. We investigated it and that was why we did not talk. We don't talk on individual appointments or one or two appointments. Secondly, if you look at the present appointments, we have over 500 parastatals and you have to look at it in terms of this. We are operating a federation; we are not looking at individual appointments or North/South appointments in this case.
We are looking at the total number of chief executives and then look at the equity of the distribution of these chief executives and if there is any lopsidedness, we will definitely talk about it. That is what the law has empowered us to do and that is the reason why the law says nobody should question our judgment on this kind of thing.
So, that is the reason why l am yet to look at these things ad compare it. We are waiting for all the appointments to come out and if the appointments are lopsided, we will now tell Nigerians that look the appointments are lopsided. This is what we are investigating in the civil service directorates.
We want to look at how directors are appointed but we will not narrow this on two or three appointments but we will look at it in the totality of the entire appointments. On infrastructure, the law empowers us to look at infrastructures, social amenities and economic facilities in the country.
What we are now doing is that we are now studying the five years budget from 2011 to 2016; we will look at it on what is the position of Nigerians in relation to capital budget.
Reported by Johnchuks Onuanyim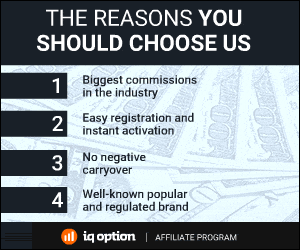 115 Total Views
1 Views Today