Before Monday, there was no dispute about the true identity of the Niger Delta Avengers, a new militant group, on social media.

The group had taken responsibility for recent attacks on oil and gas installations in the Niger Delta region.
But with the suspension of its Twitter page on Monday, multiple social media pages claiming to be operated by the group, have emerged on the Internet.
Twitter, on Monday, suspended @NDAvengers, five months after its operation.
Its website, nigerdeltaavengers.org, was also blocked hours after the Twitter page was suspended.
But in less than 24 hours after it lost its digital presence, different Twitter pages were registered with its names.
Its website, which was earlier blocked, has also been restored. The site was used on Tuesday to announce its recent attack on gas facilities.
@Real_Ndavengers and @NDAvengers1 are the most visible Twitter pages that were signed up on Tuesday. Both accounts claim to be tweeting for the group
"At 10pm (on Monday) we blew up Chevron Well 10 close to Otunana flowstation. we also blew up the NPDC Manifold close to Banta and PPMC/NNPC crude trunk lines," tweeted @Real_Ndavengers.
Promising that it would never "back out of its struggle", the account also said the NDA "does not need money from anybody for dialogue."
It said peace could only be regained through a referendum to determine the fate of Nigeria.
On @NDAvengers1, another Twitter handled unveiled on Tuesday, 'the group' wrote, "Block this and another one will spring up. (We are) #BackWithABang now and always."
The two accounts have enjoyed rising following with their posts achieving good performance in terms of retweets and replies.
Interestingly, the two pages are similar, in terms of posts and the accounts they follow. This, perhaps, points to the likelihood that the group is communicating through multiple channels.
While its Facebook page still exists, the group posted a message on another page on Tuesday, warning against the activities of Internet fraudsters who it accused of taking advantage of the suspension of its digital pages to mislead the public.
Already one of the Twitter accounts that associates with the group has started making a political position on the crisis rocking the Abia State governorship position.
Meanwhile, over 24 hours after the former Group Managing Director of the Nigerian National Petroleum Corporation, Ibe Kachikwu, was appointed Chairman of the Board, he is yet to rebrand his social media pages to reflect his new status.
Kachiku was replaced with Maikanti Baru on Monday.
According to a press statement by spokesperson to President Muhammadu Buhari, Kachiku remains the Chairman of the Board of Director and Minister of State for Petroleum.
But as of 7pm on Tuesday, the minister was yet to change his social media bios to reflect the changes in his official responsibilities.
His verified Twitter bio still reads, "Honorable Minister of State @FMPRng and Group Managing Director @NNPCgroup."
His Facebook bio also reads, "Minister of State, Petroleum Resources and Group Managing Director, the Nigerian National Petroleum Corporation."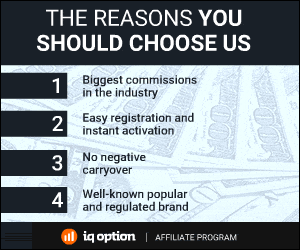 139 Total Views
1 Views Today