A militant group, Niger Delta Greenland Justice Movement (NDGJM) launched Operation Crocodile Tears and blew up the Ogor-Oteri major delivery line, operated by the Nigeria Petroleum Development Company (NPDC) and Shorelines Petroleum in Ughelli North Local Government Area of Delta State in the early hours of Tuesday.

The action is coming against the backdrop of  'Operation Crocodile Smile' the military launched in the region at the weekend.
The group's leader, Aldo Agbalaja, in a statement, claimed responsibility for the attack and disclosed that its Uproot Team B executed it. He said Operation Crocodile Tears is a direct response to the military's 'Operation Crocodile Smile'.
The group stated that it launched Operation Crocodile Tears since the military had launched 'Operation Crocodile Smile' to worsen the Niger Delta crisis and reiterated that recent developments around the Niger Delta, precipitated the move.
The group alleged, "some selfish machinery merely put together to achieve some pecuniary ends has been parading in the name of the peoples of the Niger Delta," adding that the Niger Delta Greenland Justice Mandate will not be derailed in its mission to getting justice for the people.
It stated further, "those who want to join the self-acclaimed leaders of the region to make quick money in the arrangement they had put together are free to do so but cannot speak for the Ijaw nation. The group stressed that it lacked confidence in a pan Niger Delta initiative.
"If there shall be a negotiation, it must be seen and, indeed, must be in actual sense, be representing all the individual nations of the region equally. NDGJM will no longer sit quietly and watch the endless harassment of our people in various parts of the region by the Nigerian military. The group however, warned all those working in the UQCC/UPS Erhomukokwarien in Ughelli, Eriemu Pigging Manifold in Agbarha, Otorogun Gas Plant, Olomoro Flow Station, Warri Refinery, Port Harcourt Refinery, Eleme, OB-OB and Obite gas plants in Omoku to evacuate and added that what is coming to those facilities are beyond what anybody has seen before.
In a related development, the Ijaw Youth Council (IYC) Worldwide has urged the Federal Government to order the military from carrying out 'Operation Crocodile Smile' to stop harassing innocent citizens in the creeks.
This was contained in a statement signed by the IYC spokesman, Mr. Eric Omare, in Warri, Delta State, yesterday.
Omare alleged intimidation of villagers along the Warri and Forcados rivers in Delta.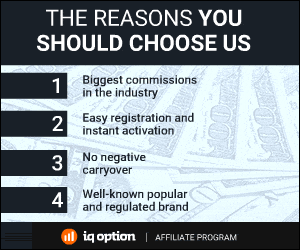 818 Total Views
1 Views Today