A Niger Delta-based peace advocacy group known as the Niger Delta Indigenous Movement For Radical Change (NDIMRC) has described as a "blackmail and pettiness," the alleged attacks by some politicians against the minister of State for Petroleum Resources, Dr. Ibe Kachikwu over pipeline surveillance contract.

An online news medium had claimed that Kachikwu allegedly awarded oil pipeline surveillance contracts to his friends and cronies without due consideration to competence and expertise.
NDIMRC, in a statement issued in Yenagoa, the Bayelsa State capital and signed by its president, Nelly Emma, secretary, John Sailor and public relations officer (PRO), Stanley Mukoro, respectively said the claim is a clear case of blackmail and pettiness.
According to the group, the minister is working with relevant stakeholders in the Niger Delta region to end vandalisation of oil pipeline, adding that he would soon deploy modern technology to bury pipelines out of the reach of vandals.
The group said, "We are surprised that some stakeholders in the oil and gas industry are at it again, they have refused to see anything good in the Petroleum Resources Minister.
"We should allow the minister to remain focused on his national assignment. These unnecessary distractions from some disgruntled stakeholders in the oil and gas industry are not healthy in our present situation in the country.
"It is not true that the minister awarded pipeline security contract to incompetent friends and family members. The minister has been very transparent in all his dealings in the industry since he was appointed.
"The minister for Petroleum Resources that we know never awarded pipeline security contact to incompetent friends and family members. The records are there for everybody to see. The blackmailers are at work again because they are not happy that the minister has brought stability to the oil and gas sector.
"All allegations against the minister in the online report are cheap lies against the God-fearing minister who wants the best for the oil and gas industry. We are amazed that the minister is being accused of squandering state funds amounting to millions of dollars on pipeline security."
The statement further said, "It is very laughable for these well known blackmailers to say that members of the Niger Delta Avengers destroyed pipelines few weeks after the minister awarded security contract to incompetent friends and family members. The demands of the Niger Delta Avengers are in the public domain. People should stop painting the minister in bad light; he should be encouraged.
"We are imploring Nigerians to ignore these baseless accusations against the minister. We know where they are coming from and we know their selfish reasons too. The blackmailers have vested interests in the oil and gas industry and ready to do everything and anything to frustrate the dynamic minister.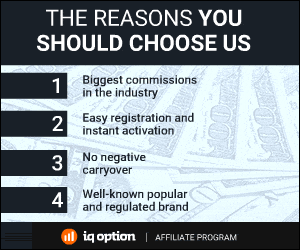 182 Total Views
1 Views Today