The government of Myanmar is holding landmark peace talks with armed ethnic groups as part of efforts to bring an end to decades of conflict.

The meeting in the capital Nay Pyi Taw, involving 17 groups, is being opened by Aung San Suu Kyi and UN Secretary General Ban Ki-moon.
The government is hoping it can persuade the groups to disarm for good in exchange for greater influence.
Mr Ban also used the meeting to raise concerns about the Rohingya minority.
Why are the talks happening now?
Myanmar, also known as Burma, has been plagued by violence since gaining independence in 1948, involving ethnic minority groups seeking independence or greater autonomy.
The former military-backed government had reached truces with some groups, but has never managed to secure a nationwide deal. Sporadic violence, particularly in areas close to the Chinese border, has killed or displaced tens of thousands of people over the years.
Aung San Suu Kyi has said securing peace is a priority for her National League for Democracy, which won elections last year.
Who is taking part?
All armed ethnic groups, which have tens of thousands of fighters between them, were invited and most are attending.
They include the Karen, Kachin, Shan and Wa, all of which agreed to put down their weapons to attend.
But three smaller armed groups have not been invited, because they would not agree to the terms and are still fighting government forces.
What deal is likely to be reached?
The government wants the armed groups to disarm in exchange for more of a share of power under a new federal system.
But the BBC's Jonah Fisher in Nay Pyi Taw says the military, which still holds 25% of seats in parliament, see their role as resisting the break-up of Myanmar, so are likely to oppose any such move.
Mr Ban has said the talks are "an important first step", but negotiations are expected to last for months if not years.
Our correspondent says the complexity and scale of the talks are daunting, but they are almost certainly Myanmar's best chance for nationwide peace in nearly 70 years.
Rohingya 'deserve hope'
Meanwhile, Mr Ban has also raised concern on the separate issue of the plight of the Rohingya minority.
He said the marginalized Muslim ethnic group, who are not officially recognized by Myanmar, "deserve hope".
Tens of thousands of Rohingya are living in temporary camps in northern Rakhine state after being displaced by deadly communal violence in majority Buddhist Myanmar in 2012.
The government, along with many Burmese, consider the Rohingya to be illegal Bangladeshi migrants. They are not formally recognized by law and have no voting rights.
Mr Ban told reporters the Myanmar government "has assured me about its commitment to address the roots of the problem".
He said the Rohingya "need and deserve a future, hope and dignity. This is not just a question of the Rohingya community's right to self-identity".
Last week, Ms Suu Kyi, who has been accused of ignoring the Rohingya, set up a commission to investigate the issue, led by former UN Secretary General Kofi Annan.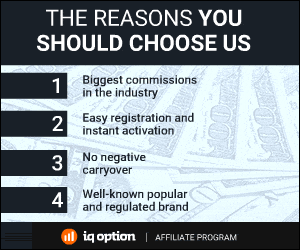 856 Total Views
1 Views Today