In this encounter with Ruth Choji, Hon Ahmed Yerima who represents Misau/Danbau Federal constituency of Bauchi State addresses issues of national concern.
The APC in Bauchi state seems to be having some crises, what is really the problem?
The APC in Bauchi is factionalizing because the governor has failed. He has refused to carry everybody along. The governor of Bauchi has become the Czar in the state and has no regard for anybody. He doesn't engage anyone on anything. He runs the state as his personal estate. We the stakeholders have tried to reach out to him and make him understand why he needs to take the people along but he ignores us. So we have decided to criticize him openly so that he can understand our pains at the way he is running the state. People voted for us because they wanted change, but what he is giving them is not change but isolation. We inherited PDP in Bauchi and till date, PDP are still running the local government. He cannot even engage the party except for some few clowns he put as stooges.
Is the APC at the national level aware of the state of affairs in Bauchi state?
Yes, they have been informed. I am sure they have been engaging the government now and are trying to settle the factions. If the governor doesn't change his style, I am afraid that things might get worst and this could affect our chances in 2019.
Do you agree with those who blame the PDP for APC's woes in the state?
PDP has got nothing to do with what is happening In Bauchi, if anything, they are just watching and seeing how they can capitalize on it. Besides, the PDP don't have any structure again or any unifying factor because they are crippled politically. We thought this is an opportunity for us to plant our root instead the governor is destabilizing the party. The governor is running a one man show.
Governors are soliciting for another bail out form the Federal government; do you think it should be given to them?
What bailout again do they want? Nigerians should ask these governors to account for the previous ones. Most of them have not paid salaries for months and yet they collected bailout in the name of salaries. Some of them have been junketing all over the world under the guise of looking for investors or they start gigantic project that has not direct bearing on the people. Why should government continue to give them bail out? In a federating unit, the states are encouraged to create their internal generating revenue so that what they get from government will complement what they have; not to be solely dependent on government. When you quantify the huge sums the Bauchi state government has gotten in the last one year, it is over seventy billion naira and yet there is nothing to show. He only awarded contract for the construction of a seventy kilometer road that they hoped to complete in three years at the cost of N5bn. In Bauchi town, a four kilometer road at N4bn. He has been busy renovating government guest houses at an inflated cost. He has failed to pay salaries for months. The unfortunate thing is that, nobody has come out to challenge him.
With this development, do you think APC can retain Bauchi state in the next elections?
There will be political chaos because people will not continue to keep quite. The APC in Bauchi is not as strong as PDP was because people are disappointed. Come 2019, APC will be disappointed. People will vote people in the next election not party because parties have disappointed Nigerians. In Bauchi, our problem will be the governor.
The speaker of the House of Representative happens to come from Bauchi, how has that effected the luck of the APC in the state?
I am sure he is not happy about the situation himself. It is his state and he has put his money and commitment to see that APC is rooted in the state, so naturally he will not be happy with what is happening.
Grazing routes has been another issue that has drawn mix reactions, are you in support of it?
No, because the time has come for us to start scientific farming. I am a Fulani man who has cattle but I don't move them from one place to another. We have to create ranches for them to be in a place. The world has moved forward and so Nigerians must join the world. We cannot be moving about with cattle from one place to another.
Are you worried about the state of Nigerian Economy?
Yes, more than anyone else because I know some of the things that have taken place in this country. I am familiar with the trend of events. The Nigerian economy is getting worst and this is because of the low price of oil. If nothing is done fast, very soon, we will soon lack a source of income. Nothing has been done in the last forty years because of bad leadership. They never thought of using the revenue we were getting on infrastructure or anything else. Everything was squandered and today, we are suffering for that mismanagement. We have gotten to a stage where if we don't diversify, the economy will collapse. Government must stop talking and start acting now. We have to start investing in other parts of the economy that will yield returns fast.
What is your assessment of the Federal Government's commitment to diversifying the economy?
You cannot diversify the economy in a second, especially an economy like ours that has been abused over the years. The government will give a guideline on how the economy will go and others will follow. I think they have started that with the ongoing fight against corruption.  But I think it is not enough, they need to do more. I believe the government will do its best by stabilizing the systems for investors to come in.
You mentioned oil, the Niger/delta avengers have vowed to continue their destruction in spite of government's effort to dialogue with them, what is your take on this?
What is happening in the Niger/delta is that there was no political will to put things in their place. Another thing is the poor performance of private sector which contributed to this. If there is one zone that has benefited from oil in Nigeria is the Niger/delta. They have the 13 per cent derivation, NDDC, Ministry of Niger/delta; the oil companies have also been compensating the host communities and the rest. So the question should be who has been siphoning these funds? How come the region in spite of all these funds has not developed? The avengers should start with their leaders first before facing the nation. I think government has tried for them.  They should also know that though Nigeria might lose some money due to government coffers, they are destroying their environment and their people. Their action will only suspend government efforts to diversify and then what? When you look at it, it doesn't favour them. If they have issues, they should initiate or present their grievances through the right channel.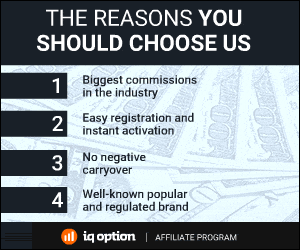 250 Total Views
2 Views Today