There are few things in sports more painfully awkward than an athlete's postgame press conference after a crushing loss. Ordinarily, he or she stammers through empty platitudes as quickly as possible — desperately searching for a way off of the podium and out of the room. Stephen Curry, however, has never been an ordinary athlete. In the wake of the Golden State Warriors' devastating loss in Game 7 of the NBA Finals, thw two-time league MVP was true to form and sat through eight-plus minutes of questions, answering them all with his head held high.
"It's not a good feeling," Curry told assembled reporters at Oracle Arena. "But at the end of the day, we want to keep this memory so that it'll fuel us as we stay together as a team. Like Draymond [Green] said — this ain't the last time you're gonna see us on this stage."
The pain is perhaps mitigated, if only a little, by the fact that Curry is almost certainly right.
The Dubs may have come up short in their quest to win a second straight Finals — capping off what many would have deemed the best season of all time — but it's hard to believe they won't be back. Over the last 18 months, Golden State has been more dominant over than just about anyone in history.
They've averaged 70 wins across two seasons. Their three best players are 28, 26 and 26 years old; they're under contract through 2017, 2019 and 2020, respectively. Golden State's coaching staff, front office and ownership are all among the best in pro sports. If anyone were ever positioned for long-term success, it would be the Warriors.
Some have likened this Golden State team to the 2012 Thunder, who cracked the Finals once and have yet to make it back, but that doesn't pass muster. The Thunder in its two seasons pre-Finals won 55 and (a lockout season-prorated) 58 games, and had a major question to answer about the contract status of a rising superstar. The Warriors won 67 and 73, and they'll be rock solid this fall no matter what. There's no comparison.
Most of the Dubs' key players are assured to be back; the one exception is Harrison Barnes, but he's a restricted free agent. The Dubs will likely make a run at Kevin Durant but fall back on matching a Barnes offer sheet if they fail. One way or another, they will probably have the best team in the NBA on the floor again next season. This is hard to debate.
We all know where the Warriors will go from here. They'll reflect, regroup and come back strong next season. The more difficult question, though, is where we go. How will we view these Warriors now that they're no longer invincible?
It's amazing how our entire view of the NBA landscape are now (and will be) shaped by 53 seconds of play. That's how much time remained on the clock in Game 7 when Kyrie Irving — playing in the first postseason Game 7 of his life — casually walked up to Curry and drilled a step-back 3-pointer over the MVP's outstretched arms to give the Cleveland Cavaliers a lead they would not relinquish.
Curry, of course, came back seconds later, and attempted to hit a similar shot in a switch against Kevin Love, but hit nothing but iron instead. As a result, the Cavaliers are champions, and the Warriors are "failures."
Irving attempted 378 3-point field goals this season, regular season and playoffs combined; Curry took 1,084. It remains positively mind-boggling that the entire season came down to two of them launching bombs.
If Irving misses his attempt and Curry hits his, the entire conversation changes. The Warriors solidify their status as the GTOAT while Cleveland goes back to its routine of "waiting for next year" for the 53rd year in a row. Instead, LeBron James and Irving and the Cavaliers are the greatest story in sports (for now), and the Warriors are seen as the team that couldn't validate its greatness when it really mattered. Now — at least according to public perception — the Dubs are just another contender, and the window is open for the Cavs and everyone else in the NBA's top tier to usurp the throne.
Everything just feels a little bit different.
Curry, who's been seen as the unanimous best player in the game, is now human like everyone else. The Warriors' small-ball style, which was billed as nigh-unbeatable, can now be handled if another highly skilled team simply decides to beat them at their own game. The veracity of these statements is still a little up in the air, but the statements are out there.
The conversation has irrefutably changed.
There's no doubting that LeBron, by virtue of coming back from down 3–1 to win Cleveland's first major championship since the Johnson presidency, has earned his place in history. No matter what happens from here on out, his return to Cleveland has been an unqualified success, and he can basically coast from here on out in a hot take-free environment. (Bye, Skip Bayless!) There just isn't anything for anyone to say anymore.
Then again, this doesn't need to be a zero-sum game. It's possible, contrary to popular belief, to prop up the Cavaliers without diminishing the Warriors. The Cavs can be champions and the Dubs can still be the preeminent power in the NBA today.
I believe both statements to be true.
So while this moment is all about the Cavaliers — LeBron and his team capturing the title against all odds is the best story in sports since … I can't even tell you when — the Warriors are still the Warriors.
Their rapid rise over the last few years — the ascent of Curry, of Draymond, of Klay Thompson and everyone else — is still the driving force behind the NBA's evolution this decade. Their style of play, fueled by athletic, versatile defenders and deadly playmakers and shooters, is not going anywhere. They are still the preeminent team in the game, and it is unlikely that any aspiring champions will reach the top of the mountain without finding a way through them first.
Not that the Stephen Curry Backlash won't be a "thing" — at least in the near term. People will try to bash him for his performance in the Finals (never mind that he shot 32-for-80 from deep in the Finals, a tidy 40 percent), just to sully the Warriors' reputation. This will happen. There's nothing people love more than kicking fallen heroes when they're down. Like Kobe Bryant after the Celtics loss in 2008, or LeBron after Dallas three years later, Curry and the Warriors will have to deal with a year of being a punchline. It's unfair and silly — especially for a team that just finished an 88–18 season — but it'll happen nonetheless.
The direction of any discourse on the Warriors will depend, of course, on how they come back from this. The Dubs will need to achieve June glory again if they want to return to America's good graces. They can, and I believe they will, but these last two weeks have taught them that it will not be easy and it will have to be earned.
The stakes will be high for the Warriors, legacy-wise. After all, how many one-title teams can you name who rank among the most revered of all time? There are basically none.
At Curry's postgame presser after the Warriors lost Game 7, one astute reporter noted that the MVP didn't leave the floor immediately after time expired and the Cavaliers captured championship glory — instead, he lingered on the floor for a minute, watching the Cavs bask in the moment. Curry, always a good sport, was happy to explain why.
"It sucked to watch them celebrate," he recalled. "I wished that would have been us. But it'll be a good image for us, over the summer and all next season, to remember, so we come back stronger. That's all you can do."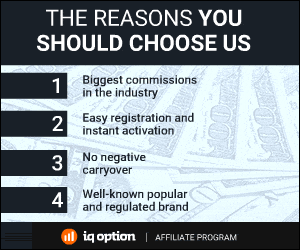 228 Total Views
1 Views Today