If President Enrique Pena Nieto invited Donald J. Trump to visit Mexico for a dialogue in the interest of democracy, the message has fallen on deaf ears.

Instead, the predominant feeling here in the Mexican capital is one of betrayal.
"It's a historic error," said Enrique Krauze, a well-known historian. "You confront tyrants, you don't appease them."
On Mexico's most popular morning television show on Wednesday, a livid Mr. Krauze likened the president's meeting with Mr. Trump to the decision by Neville Chamberlain, then the British prime minister, to sit down with Hitler in Munich in 1938.
"It isn't brave to meet in private with somebody who has insulted and denigrated" Mexicans, Mr. Krauze said. "It isn't dignified to simply have a dialogue."
Yes, many Mexicans say, it was Mr. Trump who offended the people of Mexico with his disparaging comments about migrants and his promises to build a border wall paid for by Mexico.
But for many Mexicans, the surprising invitation from Mr. Peña Nieto — who has likened Mr. Trump's language to that of Hitler and Mussolini in the past — is even worse.
Newspapers, television stations, social media and all manner of national communication were awash in vitriol at the idea of a meeting between the two men.
The invitation has managed to do what has always been a herculean task in this fractious and economically divided nation: unite the masses.
Protests were lined up for the day. Digital invitations designed like party fliers circulated on social media overnight, heralding the visit with a handwritten message: "Trump, you are not welcome!"
But as others pointed out, Mr. Trump is the Republican presidential candidate, and there is a history of Republican nominees visiting Mexican presidents, including Senator John McCain when he was running against Barack Obama.
"At the end of the day, this is the Republican candidate," said Rafael Fernández de Castro, a professor at Syracuse University and former foreign policy adviser to Felipe Calderón, the previous Mexican president. "The U.S. electorate put him in this position, and Peña is respecting that."
Ultimately, he said, foreign policy cannot always be guided by public opinion, no matter the political consequences.
"He has everything to lose in the media, but this is about governing," Mr. Fernández de Castro said. "He had no other choice — a good relationship with the U.S. is essential for the well-being of Mexico."
From that perspective, with his approval ratings already low, Mr. Peña Nieto may have less to lose than is thought. If the goal is to ensure national interests in the event that Mr. Trump wins, then the furor over the visit could be a political cost the Mexican government is willing to take.
Still, analysts on both sides of the border said there were mystified about why Mr. Peña Nieto was receiving Mr. Trump.
There is "unanimity that this is a giant farce," said Jesús Silva-Herzog Márquez, a professor at the School of Government and Political Transformation at the Tecnológica de Monterrey in Mexico City and a columnist for Reforma, a Mexico City newspaper.
Mr. Peña Nieto "compared Mr. Trump to Mussolini and Hitler," he added, "and now we invite Mussolini, we are going to negotiate with Hitler when he hasn't even won the election."
Other analysts agreed.
"I see the visit as 100 percent downside and zero percent upside for President Peña," Luis Rubio, the director of Cidac, a Mexico City research group, said in a conference call with reporters. "The best Mexico can hope for is that nothing will go wrong. "
"My sense is that they think they can convince Trump with facts and figures of the depth of the relationship" with Mexico, Mr. Rubio added. But he was skeptical that it would make any difference.
Whatever gains Mr. Peña Nieto hopes to achieve have been largely drowned out in the outcry of the citizenry. The furor erupted on social media overnight and continued through the day on Wednesday (though two rallies called for downtown Mexico City suffered anemic turnouts).
Mexican officials have not tried to clearly articulate the reasons for the visit. The president's office has been relatively mute about the invitation, aside from acknowledging that it would occur and dispatching a single post on Twitter explaining the decision.
Some argue that the invite is a distraction from the domestic problems that have gnawed at the Mexican president. Violence is on the rise, new scandals seem to emerge regularly and the impunity that lies at the heart of discord in Mexico remains undisturbed. Most recently, the president was accused of plagiarized a third of his law school thesis, which his office explained as an error in citation.
Others were not convinced by that explanation, contending that a meeting with Mr. Trump hardly makes Mexico's other problems go away.
"I do not see this as a distraction to his problems; the visit will only add to the problems he faces in Mexico," said Jason Marczak, a director in the Atlantic Council's Adrienne Arsht Latin America Center, a research center. "Donald Trump will come out of this meeting carrying the message of the meeting."
"He will use Peña Nieto as a political pawn in his campaign," he added.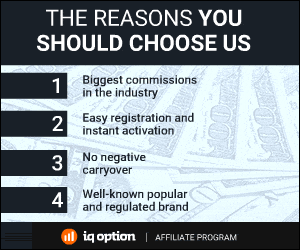 855 Total Views
2 Views Today