Tunde  Thompson was a former National Publicity Secretary of the Nigeria Advanced Party (NAP). A veteran journalist, he was a victim of the Decree 4 of the Muhammadu Buhari military junta. Today, he is a member of the Presidential Media Group. In this interview with EJIKEME OMENAZU, he maintained that President Buhari's appointment is not a criteria for labeling him as a Northern President. He also spoke about other sundry issues. Excerpts:

A section of the public holds it that the rise of the new Acting IGP, Ibrahim Idris, is so fast and that his recent elevation could be a payback for what he might have done for the success of President Muhammadu Buhari as the Commissioner of Police in Kano during the 2015 elections. How would you react to this assertion?
I don't know anything about that. Let those making that allegation ask questions about the appointment before arriving at their conclusions. They may at last find out they may be wrong. Are they saying that the man has no service records of his achievements? We do not dwell on speculations. What they are saying remain speculations. Let them investigate and enlighten some of us.
It is being alleged that the Chief of Army Staff, Major General Tukur Buratai is being treated with kid glove despite various petitions against him over the Dubai properties scandal. What is your take on this?
Matters do not just die like that. It is all subject of investigations. The man (Buratai) said he has met with the Code of Conduct Bureau (CCB). I am not privileged to know about people's savings accounts. Let those making the allegations that he could not have earned such money investigate and convince us. Their evidence may show the true position. Buratai is a renowned public servant. People should take what he says seriously and validate or revalidate them. There are procedures. We are in a democracy. If people are not satisfied with his dealings with the CCB, they can use the Freedom of Information (FoI) Act to investigate the matter. But, we must be objective. We are not CCB or the Code of Conduct Tribunal (CCT).
Some Peoples Democratic Party (PDP) stalwarts are of the view that Senator Iyiola Omisore is being persecuted by the EFCC as he is seen as the pillar of the party in Osun State, and as such, emasculating him would lead to the death of the party in favour of the APC before the coming Osun State election? Do think these people have solid reasons to believe so?
I will say that the law enforcement agencies should not be barred from performing their duties. Whatever he is said to have done is subject of investigation. Whatever allegations are made should be investigated. Whoever referred him to the EFCC may be wrong or right. If they are wrong, they can be taken up for giving false information to security agencies. Our laws have provisions for libel. Let the security agencies do their job. Time will tell if Omisore is wrong or right. The problem in the nation is that there are too many speculations and we are destroying our right to protect our democracy by being speculative.
Senator Adeseye Ogunlewe, a PDP chieftain, recently advised Chief Femi Fani-Kayode, his fellow party chieftain, to return any money or property in his position as a member of President Goodluck Jonathan's Presidential Campaign Organisation in order to be free from the EFCC. Do you think so too?
President Muhammadu Buhari has already made that offer of clemency for those who return public money. President Buhari is not too harsh. Metuh has agreed to return the N400 million given to him. He has not yet returned it. He is looking for it. People should not underrate security agencies. They are giving him some time to look for the money; but they cannot wait for him indefinitely. If he does not get it, they will pick him up. If he gets the money and returns it, he will be free. If not, he will be re-arrested.
As for Chief Fani-Kayode, if he has the national money, he should not think that he will escape the long arms of the law, if anyone knows he has done wrong, he should do the right thing at the right time. What Olisa Metuh did should have been done early enough. Let him sell his assets and get the money. Metuh has provided a funny, but realistic example to people who took public fund. The money belongs to the poor undernourished people of Nigeria who need houses, education, water, electricity, etc. Those who know the law should not be reminded what to do,
Some PDP members believe that the factional National Chairman, Ali Modu Sheriff, is working for the APC to sink PDP before the next general elections. Do you think this is possible?
In law, there is what is called substantiation. The allegation has to be substantiated. Anybody can say this party has done this or that party has done that; but where is the evidence?. If APC is using Sheriff or anybody else, where is the evidence? Where is the paper where the transaction is recorded? It should be provided to back the allegation. It is not true. People are just playing politics the way they want to. If they say APC or PDP has done something, they should prove it. If not, such people making the allegation could be playing with libel.
A section of Nigerians still see President Buhari as a Northern President based on his numerous appointments of people from that region, his inability to visit South, his handling of the Niger Delta and Biafra issues so far. What is your take on this?
The Nigerian Constitution has no provision for Northern President. President Buhari is the Nigerian President. The truth is that people are not satisfied. They feel marginalised. They feel that North is more catered for; but, nobody is happy over this controversy. We should expect good behaviour from people. People have the right to complain and the president is listening. Time is running out and President Buhari is listening to everybody. People should watch him; watch what he says, watch what he does and watch his attitude. We are all products of civilisation and acculturation. What we have now is the product of our early life. But, sooner or later, things will change. President Buhari is the Nigerian President and not a Northern President.
With so many cracks in the APC since the inception of this administration, do you see it surviving as a united platform to retain the government in 2019?
We watched developments before President Buhari's inauguration. We also watched the developments leading to the emergence of the National Assembly leadership. There were divisions then. Those who thought the APC would crash, did they not see when the Principal Officers took their positions? The issue in the Senate is still being discussed. Was the Senate Rules not forged? All these insinuations about 2019 can change. If a matter is before a court of law, go to court and prove that those who made the allegation are wrong. There is no need putting the nation in fear over what Separation of Powers can resolve. The Judiciary is also there to resolve issues. The judges are wise people. Those who know those involved should ensure that democratic process should be allowed to have its way. Let us give the Judiciary chance to do their work. Should we encourage people in public office to forge documents? The Judiciary should clear the air. As for the APC and 2019, only God can decide what will happen tomorrow. There are allegations which need to be validated or not. One of them is the forging of the Senate Rules. Let them use the court to disgrace the Executive by getting judgment that is true. The Judiciary will not support them to use forged document to get to power.
How do you see the allegations of Governor Fayose that the President is persecuting Zenith Bank when in fact it should do so to the UBA which, he alleged, funded the President's campaign too?
Governor Fayose is someone who one will not like to talk about. The UBA and Zenith Bank are reputable corporate organizations. If he says they did something, let him provide the evidence against UBA. Some people like to be in public eyes. He has to provide evidence to convince people. Those in the last government were given some responsibilities. Their responsibilities have to be accounted for. Are you going to ask the APC people who were not in office to account for the office they did not occupy? If we do so, we will be ridiculing democracy. Look at what is happening in Abia State where there are different judicial pronouncements about the governorship position. The case is still going on. The Rivers governorship election case has not been concluded yet. People like Fayose are building landmines for our democracy. Fayose should not be using names of corporate entities anyhow.
Talking about people who held offices in the past, would you say that the EFCC investigated former Governors Babatunde Fashola and Rotimi Amaechi, who people say had petitions against them?
Petitions? This is a land of petitions. Let it be established whether they were subjected to any investigations. If it is because of the opinions of people like Fayose that they should be investigated, it is worrisome.
What are your worries at this second year of President Buhari's administration?
All the issues you have raised so far are worrisome. There are so many distractions. People are not allowed to their jobs because we are fighting over the Senate Standing Rules. Let the Senate allow their members to go to court and resolve their matter. Let us see the original Senate Rules and the forged one. All these developments are enough to worry the government due to the distractions. It is only when Amaechi and Fashola stand up to be probed that they will be happy. PDP should wait till when they return to power. When they do, they will have the opportunity to probe people. That is why people should be careful what they do when they are in positions. The laws are there no matter who is in power. All that needs to be done is to enforce them.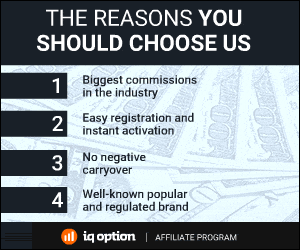 127 Total Views
1 Views Today