A substitute teacher was allowed to carrying on teaching, even after she admitted to having sex with a 17-year-old student.

Mary Haglin, 24, from Cedar Rapids, Iowa, has been charged with sexual exploitation following her illicit relationship with the teenage boy.
But she claims school officials turned a blind eye to her actions, and even allowed her to look for jobs at other schools.
She also insists that nobody called police after learning of her alleged abuse while she was teaching at Washington High School.
'They didn't ban me,' she told The Gazette. 'They never actually said they were banning me from school grounds, they never said they were banning me from working at any other school, they never said they were banning me from thus-and-so many feet of any school. They never said any of that.'
Haglin first had sex with the teenager in October 2015. Administrators first heard about the affair in February, but the allegations were unfounded.
However Superintendent Brad Buck conducted a second probe, and told Haglin to leave.
After she was let go from Washington High, she still had access to SubCentral, a database where substitute teachers could apply to other schools.
She was accepted for two positions at Harrison and Madison elementary schools and taught until classes ended for the summer.
Haglin added that school officials 'knew full well that I was there'.
'There was no way they could not have known. I'm sure that they were tracking me and checking me,' she told the Iowa newspaper.
Even though administrators did not report her alleged actions, someone else went to the police.
She was arrested last Friday as a result.
After an initial hearing, she was released on her own reconnaissance. She is facing two years in prison if found guilty.
School district officials told The Gazette a 'miscommunication' meant Haglin was allowed to teach at two more schools.
A spokeswoman for the Grant Wood AEA, which maintains SubCentral, said the agency was kept in the dark about Haglin's conduct and didn't receive communication from the Cedar Rapids district to remove her from the database until June 14.
Haglin is now facing two years in prison. She was arrested last Friday and released before her trial
The notification came almost a month after Washington officials removed Haglin because of the school inquiry.
'Districts must communicate back to SubCentral with concerns about any substitute teacher placements to help ensure the fidelity of the teachers in the system,' spokeswoman Renee Nelson said. 'We did not receive communication from the Cedar Rapids Community School District of any allegations nor of the concerns submitted to the Board of Education.'
The district did ask May 18 for SubCentral to remove Haglin from Washington, Nelson said — but didn't ask for further action.
The district's silence allowed Haglin to access the database as easily as she had before she lost her job at Washington, Haglin said.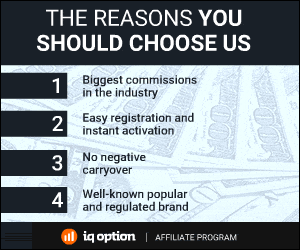 1969 Total Views
1 Views Today