Malcolm Turnbull has resisted calls for the royal commission into Northern Territory juvenile detention to be broadened to detention systems in other states and territories, saying they could hold separate inquiries if they wanted.

The royal commission, announced on Tuesday after revelations of abuse at the Don Dale detention facility, will consider the entire Northern Territory juvenile detention system.
But the federal government has resisted calls to broaden the inquiry as advocated by the federal opposition, some Indigenous groups and the president of the Australian Human Rights Commission, Gillian Triggs, and suggested by Liberal MP Ken Wyatt.
Malcolm Turnbull told 4CA Cairns radio on Wednesday that royal commissions were "most effective when their terms of reference are clear and focused, and they inquire into a discrete problem or event, report on it and action can be taken".
He said the royal commission would focus only on the Northern Territory.
Turnbull told ABC Far North Queensland radio that the Palaszczuk government or other state governments could hold inquiries into their juvenile detention systems.
"If you spread it out to be an all-Australia inquiry it would go on for years," he said. "You will not get the answers you need with respect to the Northern Territory."
Terms of reference will be finalized at cabinet on Thursday.
Turnbull said the royal commission could start with a directions hearing as early as August, with hearings in September, October and November, and a report to the government in early 2017.
Indigenous incarceration rates and social problems were a constant focus of everybody involved in Indigenous affairs, he said.
Speaking on ABC's 7:30 Wyatt said the royal commission into Don Dale was a "starting point" but it had potential to look at other issues.
Other issues nominated by Wyatt included incarceration rates, the use of diversionary programs, and police culture.
"I want to acknowledge the prime minister being decisive on making the decision to hold a royal commission and for those matters in the territory to come forward," he said.
"But at the same time, parallel work needs to happen with Australian governments."
The chairman of the prime minister's Indigenous advisory council, Warren Mundine, said: "We have a cultural problem within the corrective services industry and, you know, I wouldn't be surprised if it goes further than the Northern Territory."
Triggs has suggested the proposed royal commission be broadened to include juvenile justice centers in other states.
That call has been seconded by peak Indigenous and legal bodies, including the National Family Violence Prevention Legal Service and the National Aboriginal Community Controlled Health Organization.
On ABC's 7.30 on Tuesday, the attorney general, George Brandis, said the Don Dale center would be "the principal focus of the inquiry" but it would not be limited to the center.
"The terms of reference will be broad enough to examine abuses and practices across the juvenile detention system in the Northern Territory," he said.
"We don't propose to take it beyond the Northern Territory because that's the particular problem that has been exposed."
Brandis said it was important to keep the inquiry focused to provide practical solutions to real and urgent problems.
Refugee advocates including the executive director of Refugee Legal, David Manne, have also called for the royal commission to consider children in immigration detention.
The acting opposition leader, Tanya Plibersek, told Radio National it was "inadequate" of the federal Indigenous affairs minister, Nigel Scullion, to say that earlier inquiry reports into alleged abuse "didn't pique his interest".
But Plibersek said it was unfair to hold Scullion responsible for what was a systemic failure by Northern Territory governments, including previous Labor governments.
"These children have been failed by the political class," she said. "I am happy to take my share of the responsibility for that.
"It's important that the commonwealth and territory government both examine the level of information each had and why action wasn't taken."
She said the safety of the children in the center and whistleblowers must be secured immediately.
Labor was open to the royal commission considering the juvenile justice system in other states "if there is a case" for them to be involved.
But she rejected calls to expand the inquiry to offshore immigration detention.
"You're talking about other countries," she said. "Our royal commissions don't operate in countries that have their own legal systems."
She said offshore detention needed greater transparency and scrutiny, including greater access for journalists and an independent children's commissioner.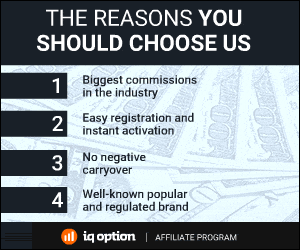 1796 Total Views
1 Views Today