The father of two sisters gunned down by their own mother spoke out at his daughters' funeral, urging mourners to tell their loved ones they are loved every day.

Taylor, 22, and Madison Sheats, 17, who were shot dead by mother Christy, 42, outside the family home in Katy, Texas, last week, were laid to rest after a funeral service on Saturday.
'If you have loved ones, tell them you love them every day, and give them a hug because you never know, it might be your last day,' a grieving Jason Sheats, 45, told friends and relatives there, according to local news station WAFF.
He was the only family member to survive mother Christy's attack and according to Fort Bend County Sheriff's department, she left her husband alive 'to punish him'.
Taylor's fiance Juan Sebastian Lugo, 23, was seen for the first time since the girls' deaths and was supported by fellow mourners as he wept openly, as the pair were laid to rest in their original home of Alabama.
Lugo was to have married Taylor last Monday – instead he and his family were left to grieve and pay tribute to his girlfriend of four years.
Christy was shot dead at the scene by a Fulshear police officer when she ignored demands to drop her gun.
Pastor Gary Voss led the service at Shelton Funeral Home on Saturday and the girls were laid to rest in Limestone Memorial Gardens in Athens, Alabama.
Born in Huntsville, Alabama, Taylor was remembered as 'an amazing babysitter and professional nanny.'
A memorial page dedicated to her said: 'She was loving and such a natural at providing care to children and they loved her in return. She loved helping each child along and loved reading to them.'
On it she is described as 'an accomplished artist' who loved sketching portraits and cartoons and 'was beautiful both inside and out.'
Detectives say Christy (left) fatally shot her two daughters on husband Jason's (right) 45th birthday, but left him alive because she 'wanted him to suffer'
Younger sister Madison, who was born in Cullman, Alabama, was praised for her 'giving heart.' The National Honor Society student of Seven Lakes High School was, according to her memorial page, 'intelligent, yet funny and genuinely sweet.'
'She was an early riser especially when there were family members in from out of town staying at her home. Madison would be up early sharing her love of cooking.'
'Pretty, honest and innocent of heart,' the 17-year-old volunteered at her high school and was a 'loyal and amazing friend to so many.'
Among the last people to ever speak to Madison was her best friend, who asked not to be named, when she told Daily Mail Online how she had spoken with Madison around nine or ten the morning of her death.
She described her as 'upset and anxious,' as Madison told her that she was arguing with her mom but refused to go into any details – a fact that struck the friend as 'weird' as the girls, friends since freshmen, always shared everything.
In 911 tapes released following the brutal killings, Madison can be heard screaming and begging her mother: 'Please don't shoot the gun.'
Jason is heard as he attempts to bargain with his wife, vowing: 'Whatever you want I will do it.'
A second deeply disturbing call, placed by Taylor records the dying girl's barely audible whimpers.
Tension among the family had been brewing and Taylor had recently argued with her mother about plans to marry her boyfriend Juan Sebastian Lugo.
Her mom wanted to ground her daughter and prevent her from seeing her boyfriend, while her husband had argued it was inappropriate to ground someone of Taylor's age.
On the night of the shooting, on June 24, Jason had arrived at the home after his estranged wife called a family meeting.
He told officers he believed she was going to discuss their crumbling marriage and possible divorce with their daughters. Instead, Christy Sheats pulled out a pistol and shot their daughters.
Jason and his daughters fled out outside where Taylor collapsed, witnesses said.
Neighbors said the father could only watch in horror as his wife shot their children on his birthday.
Christy followed them out, reloaded her gun and shot Madison in the back, a witness said.
Madison was pronounced dead at the scene, while Taylor was airlifted to a hospital in a critical condition, where she later died.
A responding officer later shot and killed Christy when she refused orders to drop her gun.
Jason escaped unscathed, but he was taken to hospital due to his distress.
A police officer heard him pleading with his wife before she was shot dead, neighbor Fazz Zainuddin told Click2Houston.
'[The officer] heard the dad say, "Don't do this. They're our kids",' Zainuddin said.
'The cops were behind the trees and behind the cars, and they told the mom to put the gun down and obviously she did not,' Zainuddin said.
He said Christy had walked towards her daughter Madison's body still holding the pistol.
'I guess the cop was afraid he was going to shoot her again,' he added.
The sheriff's office released 911 calls this week that captured the panic in the neighborhood on Friday.
In the first call, a woman is heard crying, 'Please. Forgive me. Please. Don't shoot.' After a scream, she cries, 'Please. I'm sorry,' and 'Please. Don't point that gun at her.'
Another woman is heard saying: 'I promise you, whatever you want,' before the call is disconnected
In a second call, a woman is heard saying, weakly: 'She shot 'em.'
Jason Sheats (center) escaped the attack unscathed but was taken to hospital because he was distraught
Madison (right) worked as a babysitter, while Taylor (left) was a student at Lone Star College
A neighbor during a third call describes the daughters lying in the street in front of their house. They describe Christy kneeling over her eldest daughter and shooting her.
Officers had responded to a 911 call around 5pm on June 24. They arrived to find the two daughters, who had already been shot, lying outside the home in the 6000 block of Remson Hollow Lane.
Christy, originally from Decatur, Alabama, was next to them with a gun in her hand, apparently preparing to shoot one of her daughters again.
The officer shot and killed her after she refused to drop her pistol, authorities said.
Sheriff Nehls said Christy's life appeared to unravel in 2012 following the death of her grandfather, who she saw as a mentor. Her mother died a few months later.
Her grandfather had given her the .38-caliber handgun used to kill her daughters. Sheats had previously applied for a gun license to carry the weapon but was denied, the sheriff said, adding that authorities are investigating why she was denied.
Justin said that his wife of more than 20 years had been suffering from severe depression and would drink heavily.
She was admitted on three separate occasions to a private mental health facility and had been suicidal and suffered from depression.
She also had been unemployed since 2012.
Christy and Jason had recently reunited after being separated, another neighbor told ABC13.
Meanwhile, other neighbors in Fulshear expressed shock when they heard of the shooting.
Christy Sheats (pictured) was killed by a responding police officer after she refused to drop her pistol
'The mother was nice,' one said. 'You wouldn't expect if they told you this is what was going to happen.'
Austin Enke, who went to high school with one of the girls, said he thought he heard fireworks at first.
'It's crazy. The neighborhood has never seen this kind of thing before. It's always quiet,' he told KHOU.
'This is surprising. They never showed any kind of thing that was wrong with them whatsoever,'
Christy posted a photo of her two daughters on Facebook in September last year.
She wrote: 'Happy Daughter's Day to my two amazing, sweet, kind, beautiful, intelligent girls. I love and treasure you both more than you could ever possibly know.'
Tributes poured in for Taylor, who went to Lone Star College, and Madison, a student at Seven Lakes High School, on Facebook on Saturday.
Taylor's friend Joanna Higgins wrote on their high school alumni page: 'I'm in utter shock. She was so talented and had a heart of gold. God rest her soul and those mourning her loss.'
Madison's former teacher Whitney Mae Bruce wrote: 'My heart is broken this morning to find that my sweet Madison Sheats lost her life.
'Always positive and smiling, Madison quickly became one of my favorite students four years ago while teaching for the first time in Katy.
'A wonderful student/person/babysitter will be missed enormously. Please pray for her father.'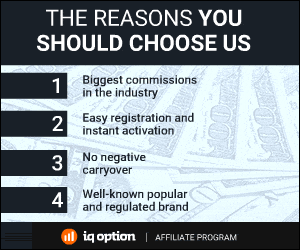 407 Total Views
1 Views Today