President Muhammadu Buhari, his ministers, and some agencies of the federal government use virtually every forum to celebrate the war against corruption and the amount of money so far recovered. Our president and these agencies often regale Nigerians with the state of the anti-sleaze war. Catholic Bishops of Nigeria offered to help him in the war when they visited the presidency this week. Just as I have always been saying, there is nothing wrong with fighting corruption. However, I believe most Nigerians would also like to hear positive stories about our education, health, road, agriculture, fuel supply, electricity, housing and other key sectors of the economy from Buhari, his ministers and these agencies of government. To put it straight, Nigerians want to start hearing stories about how Buhari is impacting on our lives with the recovered loot. Stories of billions of Naira being recovered does not make sense to me, if it does not put food on my table, provide jobs for the jobless and improve my general welfare. I have no regrets about shouting 'to hell with stories of loot recoveries not impacting on our lives.'

For me, stories of contractors returning to sites of various abandoned road projects across the nation, courtesy of the recovered loot, will surely be stimulating. Stories about new equipment being delivered to various teaching hospitals and higher institutions across the nation will make sense to many of us. Stories about improvement in electricity and fuel supply and new jobs will enliven Nigerians. Unfortunately, we are not getting these kinds of stories. The stories we have been getting about these troubled sectors in the last one year are hugely depressing. Buhari's inability to halt the pains inflicted on Nigerians by the sliding economy, slithering industrial capacity utilisation, dreadful forex policy, prolonged scarcity of petroleum products and incessant power outages have all combined to negatively impact on our lives. Stories about anti-corruption recoveries have not impacted on our lives.
For example, Nigerians need jobs. Many have lost their jobs in the last 11 months. Many more will lose their jobs in the coming weeks and months because of the sashaying economy. Unfortunately, our president's anti-corruption circus and recovered loot have not been creating jobs.
Recent job cuts in Nigeria are frightening. Recovered loot is not having any impact on this. The list is growing by the day. Just last week, as a way of reversing its 2015 financial year's 82 per cent slump in profit, the parent company of First Bank Nigeria Limited, FBN Holdings Plc announced its plans to shed about 1000 jobs. So many other banks have quietly eased out workers because of the skimming economy. Before the end of this month, all Nigerians working for the Spanish national carrier, Iberia will join the growing unemployment market.
The Airline has decided to pull out of Nigeria. The refusal of the Central Bank of Nigeria (CBN) to exempt foreign carriers from its horrendous forex policy greatly influenced Iberia Airline's decision. The Spanish carrier took the decision, because of the financial predicament brought upon it by the policy, which prevented it from repatriating its profit in the last 11 months.
Truworths International Limited, South African clothing retailer will close its two remaining Nigeria stores before the middle of this month after struggling to get stock into the country and cash out. A logistics provider in the oil and gas industry, Intels Nigeria Limited, recently sacked 500 of its 5,000 workforce in the Onne Oil and Gas Free Zone, Rivers State over a lull in maritime operations.
Clearly, the remaining investors that are still around in our dear country are struggling to survive. The World Bank report released last week on "doing business" across the globe testifies to this. It revealed that it is tougher doing business in Nigeria now than it was in 2015. The Bank's report came hours after the International Monetary Fund (IMF) said Nigeria needed a substantial policy reset to reap sub-Saharan Africa's strong potential. The global bank, in the 2016 "Doing Business Report", noted that Nigeria went up the ease of doing business ranking, but doing business actually got tougher in the largest economy in Africa.
The National Bureau of Statistics (NBS) on Wednesday released the capital importation report for the first quarter of 2016, stating that the country recorded its lowest investment inflows in nine years. The bureau said the economy attracted a total investment of $710.97m (N140.07bn), noting that this represented a decline of 54.34 per cent compared to the first quarter of 2015. The report stated that both the quarterly and year-on-year declines were also the lowest recorded since the series began in 2007. The report stated: "The total value of capital imported into Nigeria in the first quarter of 2016 was $710.97m, the lowest level since the series began in 2007. This represents a decline of 54.34 per cent in the final quarter of 2015, and a year-on-year decline of 73.79 per cent." Both the quarterly and year-on-year declines were also the lowest recorded since the series began.
"Investors may be concerned about whether or not they will be able to repatriate the earnings from their investments, given the current controls on the exchange rate. In addition, as growth has slowed in recent quarters, there may be concerns about the profitability of such investments," NBS added.
The Buhari administration has to change its ways in order to at least retain existing investors. Its economic policies, particularly the forex rules must be overhauled instead of stories of recovered loot being bandied. Manufacturers are seething. As a result, thousands of Nigerians are being thrown out of job daily. Instead of working with the real sector to work out solutions, we only get to hear stories about recovered loot. Just as our blazing activist and former minister of education, Mrs. Oby Ezekwesili noted recently after taking a hard look at Buhari's almost year-long tenure, Buhari is running an economic policy that is both archaic and opaque and similar to those he promulgated during the military administration he led in the 1980s. She added: "What did not work in 1984 can­not possibly be a solution in a global economy that's much more integrated. His archaic and opaque economic principles are not only encouraging massive cor­ruption and abuse of power, but also damaging poor Ni­gerians they were intended to help. During the first coming of this our new presi­dent, a command and control economic system was adopted.
"During that era, inflation spiraled. During that era, jobs were lost. During that era, the economic growth level dipped. That era wasn't the best of eras in economic progress. President Buhari is repeating that same command and control ap­proach towards economic is­sues which has left the coun­try's economic indices worse off since he assumed office al­most a year ago. In al­most one year, the president is still holding to the premise that command and control is the only way out. In a year, we have lost the single digit inflation status we maintained in past administrations."
It is about time this administration started impacting lives with the recovered loot. One of the fastest ways of doing this is through massive investment in infrastructure. History has shown that investments in this direction always have massive multiplier effect.
This morning, our dear president should reflect deeply on the position of the Methodists Archbishop of Enugu, Christopher Ede who recently urged him to drive the change agenda of government, with some measures of flexibility, "to enable Nigerians live to enjoy the dividends when they fully mature." Ede remarked further: "There is too much hardship in the land. The government must drive the change agenda with a human face, so as to reduce the sufferings of the people."
And one more advice for our president: he should relinquish his position as the minister of petroleum. This is partly responsible for the piercing fuel scarcity we are experiencing. Buhari's view on so many issues concerning this critical sector is antiquated. A Group Managing Director (GMD) of Nigerian National Petroleum Corporation (NNPC) should also be appointed to directly supervise the affairs of the NNPC. A situation whereby the junior minister for petroleum resources is also the GMD of the NNPC is laughable. I am happy that the Trade Union Congress (TUC) also noted that the office of minster of petroleum is too critical to the economy to be combined with the office of the President.
Submitted by Yemi Adebowale of thisdaylive.com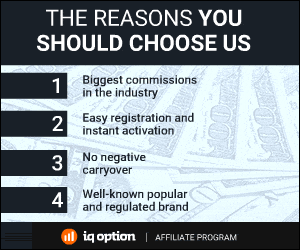 166 Total Views
1 Views Today