Yesterday, July 28, 2016, there were reports that the #SaveMayowa which was a campaign to raise funds for Ahmed Mayowa Shukurat who has stage IV ovarian cancer was a scam by her family members to take money from innocent Nigerians.

According to these unconfirmed reports doctors in LUTH had already told Ahmed Mayowa Shukurat's family that her case was advanced and it was too late for her to be saved but the family still went ahead to raise funds by deceiving Nigerians that her cancer was curable.
Also Toyin Aimakhu who spearheaded the movement to save Ahmed Mayowa Shukurat's life yesterday took to her Instagram page to say that the #SaveMayowa campaign was fake and Nigerians should stop donating.
"Please to the public this is so fake, no more GoFunds on behalf of Mayowa and whoever is behind this shame on you. Please disregard any information/s about her pls.
If you need any info please kindly get in touch with me please and will bring more info tonight again, whoever created this acct shame on you again and lastly to all our Pastors, Alfas and traditionalists and everyone please she needs our prayers more now please and I'm sure god wants to use Mayowa case to let us know we Nigerians love ourselves and we are the best country in the world.", she wrote on her page.
Toyin Aimakhu took a step further by taking members of the Nigerian police force to LUTH to arrest Ahmed Mayowa Shukurat's brothers. You can see her in LUTH today in the videos below;
Pulse went to LUTH to investigate if the accusations were true.
Speaking to Ahmed Mayowa Shukurat's sister Ahmed Mariam at LUTH she told Pulse that Toyin Aimakhu's accusations are untrue and unfounded.
"I don't know why Toyin Aimakhu and Linda Ikeji are saying we are scamming Nigerians. It's a lie! No doctor ever told us my sis cannot survive this they just told us to do something and take her out of the country. Nigerians we did not scam u ooo it's a lie oo. Linda Ikeji has never been in this story and now she's just cooking up everything to just…
"Right now my sis is in d room crying. I don't know what Linda wants from us. It is true. she has ovarian cancer. We sent the medical report we posted everything on line. At least we posted everything online.No doctor ever told us it's stage four. It's not until two weeks ago they told us she has ovarian cancer. So even if we know she's going to die we have to do something. Nobody even asked her to do the video she did it herself she's tired.. I don't know where Linda cooked d story" she told Pulse exclusively.
By the time Pulse got there Toyin Aimakhu and some relatives had been moved to the Area D Police command Mushin, Lagos.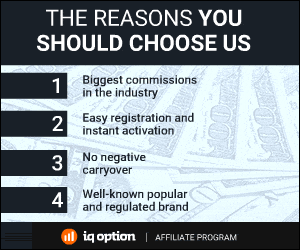 402 Total Views
1 Views Today