NIGERIA'S pampered lawmakers remain ever so detached from economic and political reality. Hiding behind a suspicious constitution amendment exercise, they are egregiously proposing life pension and immunity from prosecution for the presiding officers of the National Assembly. At a two-day retreat on Constitution Review, disingenuous senators canvassed a host of dubious reasons why the Senate President, the Speaker of the House of Representatives and their deputies ought to enjoy immunity and life pension at the taxpayer's expense. In a nation grappling with economic turmoil and corruption, these proposals are insensitive, incendiary and inopportune. It is a joke gone too far.

Really, Nigerian lawmakers lack honor, and the fresh push by senators for life pension and immunity does not make sense. It further confirms their notoriety for greed and impunity, the defining characteristics of our National Assembly since 1999. In spite of public outcry, the lawmakers are said to be enjoying the highest pay package in the world. In 2013, British newspaper, The Economist, said the pay package of a Nigerian lawmaker – at $189,500 per annum – outstripped those of lawmakers in the United States, Britain and Canada, whose economies dwarf Nigeria's many times over.
At a time when 27 states cannot pay salaries because of dwindling revenues, it defies economic sense; it is illogical and irrational to approve life pension for lawmakers who are already earning excessive remuneration. Nigerians must stand up resolutely, oppose the extremely imprudent plan and force the lawmakers to beat a retreat.
Why are the senators changing the rules of engagement during a match? The plan must not sail through. It is good that some of the lawmakers have argued that the principal officers of the National Assembly were not voted into those offices by the electorate, but by their colleagues in the parliament. Why is it that the senators want the immunity clause when Bukola Saraki, the Senate President, is undergoing separate trials for alleged forgery and false declaration of assets? A conscionable public office holder should not amend the law to suit his personal peccadilloes.
The argument by the Deputy Senate President, Ike Ekweremadu, and other senators that the executive and judiciary enjoy life pension and immunity distorts the truth. Examples from other parts of the world bear this out. Since 1984, US lawmakers who want to enjoy pension have to sign on to the Federal Employees' Retirement System, which is contributory. The FERS applies to all federal employees in the US. Before 1984, US lawmakers could join the contributory Civil Service Retirement System. Congress members can also turn down salary increases, which some of them often do. Judicial officers are career civil servants.
Therefore, we say no to pension for our parliament's presiding officers. If Saraki, Yakubu Dogara, the Speaker, and their deputies want to enjoy pension for life, they should join the extant national contributory pension scheme. A similar scenario operates in the United Kingdom. Members of Parliament are entitled to a final payment after they must have contributed part of their salary during their tenure. This could be 13.75, 9.75 and 7.75 per cent, with the British Exchequer adding about 20 per cent. John Bercow, the current House of Commons Speaker, who assumed office at age 46, said "it is not right" for him to receive pension because he would be too young for it after retirement and he could still get a paid job after ending his tenure. Strikingly, he took a pay cut when he became speaker in 2010. Both actions combined, saved taxpayers £430,000. This is exemplary conduct. We commend this type of selflessness to our morally bankrupt lawmakers.
Instead of campaigning for life pension and immunity, the National Assembly members should concentrate on repealing and making laws to improve the business climate in the country. The Railway Act 1955 and the Petroleum Industry Bill are among other laws pending in the parliament that need to be given quick and thorough consideration.
Since the return of democracy 17 years ago, the National Assembly has been a citadel of corruption and avarice. Lawmakers have occupied themselves with taking bribes to pass budgets and screen ministerial and other political nominees. This is reprehensible. A former lawmaker, Farouk Lawan, then chairman, House Ad hoc Committee on Fuel Subsidy, is undergoing trial for allegedly receiving a bribe of $620,000 from Femi Otedola to exclude the businessman's companies from the list of those who defrauded the nation in the 2011 N2.5 trillion petrol subsidy scandal. Herman Hembe, then chairman, House Committee on Capital Markets and Institutions, and his deputy, Emeka Azubuogu, are also on trial for alleged diversion of public funds.
It is irrational to ask for life pension for lawmakers, whether presiding officers or not. By default or design, about 21 former state governors, some of whom are receiving generous pensions from their insolvent states, are serving senators. Thus, lawmakers do not deserve pension.
As it is in other parts of the world where the civil populace is active, Nigerians should not back down until the National Assembly toes the path of responsible behavior and sound morals. Nigeria cannot develop by passing laws based on impulses and fancy notions of personal grandeur. The country will progress when laws are well thought-out and are made for the greater good of the majority of Nigerians.
It is selfish to exploit political position to arrogate power, enjoy unlimited perks and amass obscene wealth by a few individuals who hold public office in trust for the rest of the society. We are sure the National Assembly is just playing a prank on all of us.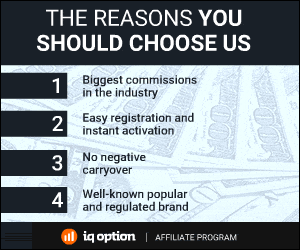 128 Total Views
1 Views Today