News that Head of Librarians of Radio Kano, Habibu Musa Gwangwazo, was suspended for allegedly airing a song in which former Governor Rabiu Musa Kwankwaso was praised, certainly underscores the cold war that has been going on between Governor Abdullahi Umar Ganduje and his predecessor.

Kwankwaso and Ganduje haven't agreed on anything since the former handed over the Kano reins to the latter.
Ganduje served as Kwankwaso's deputy for two terms but that's about where their relationship ends.
In March, Ganduje promised to expose Kwankwaso "for the Satan he is".
"Kano people will always resist any attempt by anyone to shortchange them – which Kwankwaso did. Yes we knew the genuine projects including the shoddy ones which I will not tolerate by exposing them for people to judge his action," the Kano Governor said.
Ganduje also accused Kwankwaso of angling for Buhari's presidential seat in 2019.
"Unfortunately for him, the avenue and the time were so wrong. But because God wants to expose his antics which he has been doing against the president, he chose my mother's death to launch the presidential campaign, but we leave him with the people.
"A lot of things have been happening now. Some people have been trying to undermine President Muhammadu Buhari with all sorts of things. We will not tolerate it again here in Kano. We are tired of your atrocities. I will soon expose him before the people of Kano for them to appreciate the Satan in him.
"People, who are now telling Buhari all sorts of things, are sycophants. They do not want Buhari to succeed. These people know themselves. When it gets to a stage, I will name them one after the other. I am not afraid of human beings," he stressed.
At the the annual Kano Durbar festival in July, close aides of the Governor had revealed that Kwankwaso tried unsuccessfully to control Ganduje.
"The fall-out happened because Ganduje resisted being controlled by Kwankwaso. Kwankwaso is a control, hot-tempered freak. Ganduje weeded out all Kwankwaso appointees and aides and the former Governor didn't take those actions too kindly", a Kwankwaso aide had told Pulse.
The APC did try to sue for peace between the duo in May, but those moves fell through.
APC Deputy National Chairman, Senator Lawan Shuaibu had told the press at the time that the warring duo had accepted to work together for the good of the party.
 "From the conclusion of today's interaction with both the Governor, Ganduje and the former Governor, Senator Kwankwaso, they both agreed to work together in the interest of the people and their party and put behind  whatever differences that might have opened the window for discord and I can assure that for the party in Kano, we have better days now that the two leaders have agreed to peace and that is all we have to tell you now," Shuaibu said.
Kwankwaso birthed the Kwankwasiyya philosophy while he was Governor.
Kwankwasiyya has morphed into a fire-brand, red-cap-wearing grassroots movement of young, vociferous and angry Kano residents.
During the Kano Durbar, a few Kwankwasiyya adherents hurled invectives at Governor Ganduje who was seated at the State box at the Emir's palace.
As a convoy of State officials weaved through the crowd, Kwankwasiyya disciples picked on a bus whose windshields were wound down; chanting mockingly: "Ba AC (Air conditioner), Ba AC ("No AC, No AC").
Kwankwaso was in town during the Kano Durbar but refused to show up at the colorful parade of horses and riders.
It is easy to see why Managing Director of the Kano Radio Corporation, Hajiya Sa'adatu Babaji, pulled the trigger on Gwangwazo who aired a song which eulogized Kwankwaso and his Kwankwasiyya movement.
"There is still no love lost between them", a Kwankwasiyya disciple told Pulse.
Reaching out to Kano State Director General of Media earlier, Salihu Tanko Yakasai, for a reaction to the suspension of the State's Radio Librarian.
"No comment Sir", said Mr. Yakasai. "Oga, once more, I am in Hajj Holy Pilgrimage. Biko make I concentrate sir. Thank you", he added.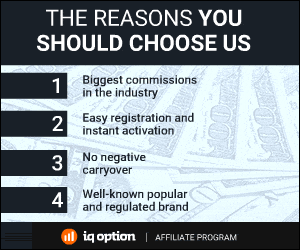 588 Total Views
1 Views Today