A number of lapses that culminated in a daring jail break at the Kuje Medium Prison in Abuja have unsettled the Minister of Interior, Lieutenant General Abdulrahman Danbazzau (rtd), and officials of the Nigeria Prison Service. While the minister was convinced that the criminal jail break was a consequence of the security lapses he observed the last time he visited the prisons, which he also brought to the notice of the authorities that did nothing about them, the Controller-General of Prisons, Ahmed Jafa'aru, said he would investigate the circumstances of the jail break and work closely with the police, the Nigeria Immigration Service, Department of State Services and other security agencies to forestall re-occurrence and ensure the speedy re-arrest of fleeing fugitives. Till date, the whereabouts of two inmates – Maxwell Ajukwu and Solomon Amodu – said to be high profile kidnappers who abducted and killed a woman, is still unknown. Although, the Prison CG has interdicted the officer in-charge of the Kuje Medium Prisons, Musa Tanko and the Chief Warder, Stephen Gbabo, over the mysterious escape, the issue of incessant jail breaks across the country should give the government and the citizens a cause to worry.

Aware that the cardinal objectives of governance are security and welfare of the citizens, Gen. Danbazzau has promised the prison inmates that even though restricted by special circumstances, the government would do everything possible to ensure that prisons in Nigeria are made better for inmates.   This is a welcome development. This, however, in our estimation defers from the budgetary provision of feeding each prisoner with N14,000 daily but served meals worth only a paltry N3:50k! We enjoin him to walk his talk on prison welfare. It is inappropriate for corruption to thrive in the excruciating physical and psychological circumstances that these inmates have found themselves.
We recall that when the minister visited Kano Central Prison last year, he was inundated with complaints about congestion and the inhuman conditions inmates live. There is no better time than now to change this baleful existence of our restricted compatriots. Many inmates, we are aware are wrongly sentenced, while some are victims of political vendetta and harassment by privileged members of society. Needless to say, the capacity of our prisons, many built in the colonial days, is over-stretched while the number of inmates have quadrupled. The crises in prisons and justice administration system are legion and not new to the present administration.  The earlier the government addressed the conditions of our prisons the better for the public perception of the government's respect for the dignity of man and sanctity of life.
Time, we must say, is of the essence for institutional reforms in the prison and  time for criminal justice administration system is now. In our opinion, we need to define how our prisons function. We must come clean on whether they are reformation centres or to serve as punitive purposes. It is sad that jail breaks have been recorded and our jail houses have become grooming grounds for benign miscreants to graduate as hardened criminals. Jail breaks are a major feature for several reasons inimical to the correctional facilities that prisons are supposed to be. Generally, Nigerian prison detainees are usually ill-treated and kept under inhuman conditions. Some shackled, manacled, bruised and hooded. Some are kept in perpetuity while many spend close to 15 years awaiting trial.  Our statute books still consider prisoners to be part of human community with rights and privileges, even as they are restrained.  We have heard of congestion, poor infrastructure and lack of motivation for prison warders. These are issues worthy of interrogation.
We must also do something about the ratio of awaiting trial to convicts, which a past CG of Prison put at 73:27 in the countryside and 90:10 in urban centres. This situation is objectionable. It is the overpopulated prison situation that once made the British government to budget the sum of  N250 million to transfer 400 Nigerian prisoners in their country back home. This is a sad commentary on our awfully poor prisoners' situation and an insult on the independence we gained almost 60 years ago. We have observed that since the return of civilian rule, no governor has been bold to sign death warrants for convicted armed robbers. This is a curious dimension as no State has officially outlawed capital punishment in its statute books. The only explanation is that conscience could be pricking many of these helmsmen who, when investigated could be indicted for "pen robbery" to feign ignorance of or play to the gallery on issues of capital punishment. But with the high profile trial of top brass in the last administration, present office holders should take prison reforms seriously because the big and mighty today could become prison inmates tomorrow if conscientiously prosecuted.
More fundamentally, there is a need for biometric capture of prisoners and prison inmates. This would have been helpful in arresting the fugitives who 'disappeared' from Kuje Prison. Many ex-convicts have committed identity fraud by changing their names after serving out prison terms to gain access to privileges, including election into public offices because there are no records to authenticate their status. We must continually train and re-train the workforce. Prisoners' dignity must permit access to training and those awaiting trials should have legal aids. Our prisons should be well funded, staffed and prisoners decently fed, housed with proper medication. Our security apparatchiks in all the agencies should establish efficient inter-agency collaboration to ensure that the needful is done.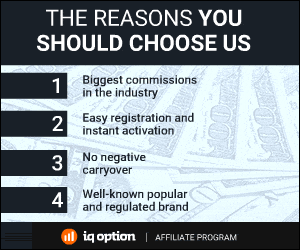 162 Total Views
1 Views Today