His hair is greying and the years have taken their toll on his legs, but at 49 Kazuyoshi Miura proved on Sunday he is not ready to retire, after breaking his own record as the oldest goal scorer in Japan's football league.

"Kazu", playing in his 31st season as a professional, headed Yokohama FC in front in the 22nd minute of their match against FC Gifu in the J-League second division, only to see his side beaten 2-1.
The world's oldest active professional footballer told reporters after the match that he was still in the hunt for goals, despite recent struggles with injury and dips in form.
"I'm genuinely happy," Miura said, according to Kyodo News. "Things felt nice during training and I was sensing I could get one. The defeat is the disappointing part. I need to be scoring more, to be honest."
The former Japan international, who despite his longevity has never played in a World Cup, reached the goalscoring milestone at the age of 49 years, three months and 24 days. The oldest goal scorer in the J-League first division is the Brazilian legend Zico, who scored at the age of 41 years, three months and 12 days.
Miura paid tribute to his friend and professional baseball player Ichiro Suzuki, who at age 42 last week raised his career hits total to 4,257, passing Pete Rose's record Major League Baseball total.
"He taught me how important it is to keep at it, building one thing on top of another," Kyodo quoted Miura as saying. "(Japanese second division football) may be a small stage, but the important thing is to have strong belief."
Miura was at the forefront of Japan's climb out of the global football wilderness – with the exception of its shock bronze medal at the 1968 Mexico Olympics – to become one of the most successful teams in the Asia-Pacific.
He was there at the launch of the J League in 1993, as part of a star-studded Verdy Kawasaki team that went on to become the first champions of the professional era in Japan.
As a 15-year-old in the early 1980s, Miura traveled alone to Brazil, where he played for several clubs, eventually signing for Santos in 1986.
After returning to Japan four years later, he joined Yomiuri FC, and later that decade had short spells with Genoa and Dinamo Zagreb. He relaunched his career in in the Japanese league in the late 1990s after an unsuccessful trial with Bournemouth.
Despite scoring 55 goals in 89 appearances for his country, Miura is still remembered as probably the best Japanese player never to appear at the World Cup.
Having helped Japan qualify for France 1998 – their first appearance in the World Cup finals – his omission from coach Takeshi Okada's final squad was seem by many fans as an unforgivable betrayal.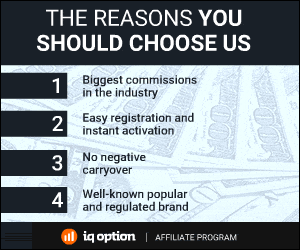 227 Total Views
1 Views Today