Sure, Chelsea Clinton will be the one who truly introduces her mother on tonight's convention stage, but pop star Katy Perry has been tasked with playing on the two.

Perry, known for the female empowerment ballad 'Roar,' and the gay-friendly 'I Kissed a Girl,' has joined up with the Clinton campaign before, performing at a rally in advance of the Jefferson-Jackson fundraising dinner, considered the kickoff to the Iowa campaign, the first state where voters make their voices be heard.
With this bookending performance she'll be the cherry on top to a Democratic National Convention that paraded more than a dozen celebrities onstage through its four days.  

Many more were in the convention hall and appeared at outside parties and events.
Top moments included a call for party unity from comedian Sarah Silverman, standing alongside former professional comedian and Sen. Al Franken.
Silverman supported Vermont Sen. Bernie Sanders in the primary, but with Clinton as the winner she told the crowd she'd back the former secretary of state 'with gusto.'
This cued a number of boos from those int the audience still in Sanders' camp.
'To the "Bernie or bust" people, you're being ridiculous,' Silverman said.
'Hunger Games' actress played emcee on Tuesday night, making a dramatic entrance onto the Philadelphia stage reminiscent of Donald Trump's in Cleveland last week.
Banks likened Effie Trinket, her over-dressed 'Hunger Games' character, to that of Trump.
Trinket, she said, was a 'cruel, out-of-touch reality TV star who wears insane wigs while delivering long-winded speeches to a violent dystopia.'
'So when I tuned into Cleveland last week, I was like, "Hey, that's my act!"' Banks said.
Young stars Lena Dunham and America Ferrera walked onstage hand-in-hand before introducing themselves through the eyes of Trump.
'I'm Lena Dunham and according to Donald Trump my body is probably like a two,' Dunham quipped.
'I'm America Ferrera and according to Donald Trump I'm probably a rapist,' added Ferrera, the daughter of Honduran immigrants.
Slightly mocking their own celebrity Dunham continued, 'I know what you're all thinking, why should you care what some television celebrity has to say about politics.'
'And we feel the way,' Ferrera interjected. 'But he is the Republican nominee so we need to talk about him.'
From Hollywood's A-list, Academy Award-winner Meryl Streep also spoke.
Streep, sometimes seen in Washington because of her support of a National Women's History Museum, which backers would like to see constructed on the National Mall, the actress used historical anecdotes to make a point about female firsts.
'What does it take to be the first female anything?' she asked. 'It takes grit and it takes grace.'
'Hillary Clinton has taken some fire over 40 years of her fight for families and children. How does she do it? Where does she get her grit and her grace?
'You people have made history and you are going to make history again in November because Hillary Clinton will be our first woman president,' Streep said.
Actress Eva Longoria introduced Sen. Cory Booker, while 'Scandal's' Tony Goldwyn talked about his work with the Innocent Project, a group that works to get people off death row.
Songstress Demi Lovato played a dual role at tonight's Democratic National Convention telling the crowd at the Well Fargo Center about her struggles with mental illness before breaking out into song.
'We can do better,' Lovato urged the crowd, pleading with lawmakers on hand to pass legislation that would better improve access to good mental healthcare.
She then performed 'Confident.'
A number of other musicians took the stage this week including Alicia Keys, Lenny Kravitz, Paul Simon, Boyz II Men and a bevvy of Broadway singers including Idina Menzel, Kristen Bell, Audra McDonald , Brian Stokes, Mitchell, Darren Criss who sang a rendition of 'What the World Needs Now Is Love'
Tonight, besides Perry's act, Carole King will perform, along with Sheila E + Family.
Married actors Ted Danson and Mary Steenburgen will also take the stage.
Tonight's convention festivities will also include the screening of a 12-minute video entitled 'Hillary,' created by producing partners Shonda Rhimes and Betsy Beers.
The film will be narrated by Morgan Freeman.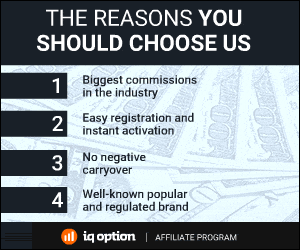 493 Total Views
1 Views Today