The woman who accused Donald Trump of sexual assault has broken her two-decade silence to reveal she is sticking by her allegations.

In her first video interview since she made the claim in the 1990s, obtained by The Guardian, Jill Harth has given more detail about how the Republican nominee for president allegedly cornered her and groped her in his daughter's bedroom.
Mr Trump said in May that the accusations were "meritless" and his daughter Ivanka Trump said her father "was not a groper".
Despite negative publicity, Ms Harth is defending her story and the lawsuit which she filed in 1997. She dropped the case weeks later that year after Mr Trump settled another outstanding lawsuit with her business and romantic partner George Houraney, who had accused the candidate of backing out of their American Dream festival contract.
Mr Houraney, who met Ms Harth in high school, said he believes the sexual harrasment allegations.
The now make-up artist and Mr Houraney visited Mr Trump to discuss investment in their beauty pageant business in December 1992.
Ms Harth's complaint alleges that Mr Trump took an "immediate" sexual interest in her. He made unwanted sexual advances that ranged from leering at the first meeting to groping her under the table the next night at dinner.
In January 1993, Ms Harth, Mr Houraney and beauty pageant contestants visited Mr Trump's Florida Mar-a-Lago mansion to celebrate the business deal and have a party. Ms Harth said she was pulled aside into one of the children's bedrooms.
"He pushed me up against the wall, and had his hands all over me and tried to get up my dress again," Ms Harth said, "and I had to physically say: 'What are you doing? Stop it.' It was a shocking thing to have him do this because he knew I was with George, he knew they were in the next room. And how could he be doing this when I'm there for business?"
Mr Trump had divorced his first wife, Ivana, and was in a relationship with his future second wife, Marla Maples.
"Trump did everything in his power to get me to leave him," she told The Guardian.
"He constantly called me and said: 'I love you, baby, I'm going to be the best lover you ever had. What are you doing with that loser, you need to be with me, you need to step it up to the big leagues.'
"He was constantly working on me during that time and that took a toll on me. But I moved on. I'm a forgiving type of person, OK? I'm a Christian, I moved on."
Ms Harth admitted she even was excited that someone she knew so well could be president, and she attended a Trump rally, where she told him she would not "say anything bad".
Mr Trump reportedly thanked her and promised to do the same, yet he accused her of being a liar in May following a New York Times article which highlighted his negative relationships with and comments about women.
Trump's campaign denied all allegations put to them by The Guardian.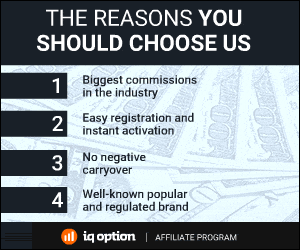 389 Total Views
1 Views Today