Britain's political turmoil deepened Tuesday, with members of the opposition Labour Party attempting to topple their own leader and the governing Conservatives starting to joust over the selection of a new prime minister to replace David Cameron.

The turbulence — spawned by the country's stunning vote to exit the European Union last Thursday — has already claimed Cameron's political career, with the prime minister stepping aside just a year after he won a sweeping general election victory.
On Tuesday, Jeremy Corbyn, the leader of the opposition Labour Party, could be the next to go with a confidence vote planned among Labor's members in Parliament.
Corbyn's detractors in Labour blame him for a lackluster campaign to keep Britain in the E.U. Although Labour officially supported the "remain" camp, Corbyn was a fleeting presence on the campaign trail and polls showed that many Labour members weren't aware of their party's official position.
Corbyn's fall would come only nine months after he emerged from the far-left fringe to take ownership of a party that last governed under the more centrist Tony Blair and Gordon Brown.
Corbyn, who was never popular with the party's lawmakers despite enjoying widespread grassroots support, has faced a wave of dozens of defections among his top lieutenants after the referendum results.
The backlash was expected to culminate Tuesday with an overwhelming vote of no confidence.
But Corbyn, whose politics have been compared to those of Bernie Sanders, has been defiant, pledging not to step down despite the loss of support.
Tuesday's vote is non-binding. And even if his detractors manage to trigger a new leadership contest, Corbyn has said he will run again — and he could well win given his popularity with the rank-and-file.
In a show of strength late Monday, up to 1,000 Corbyn backers rallied in the central square opposite the soaring towers of Westminster, Parliament's home.
"Don't let the media divide us. Don't let those people who wish us ill divide us," Corbyn told his cheering backers. "Stay together, strong and united, for the kind of world we want to live in."
A former member of Corbyn's shadow cabinet, Chris Bryant, told the BBC on Monday that he believed the Labour leader may have actually voted to leave in the privacy of the voting booth. Corbyn's backers have disputed that.
Critics also worry that Corbyn could lead the party to an electoral wipeout if the Conservatives call a new election before year's end.
Although no new vote is planned until 2020, the unexpected referendum result has turned British politics upside down and some are now advocating for a fresh vote once the Tories have chosen their new prime minister.
The Conservatives have said they want a new leader in place by Sept. 2, leaving them just over two months to pick Cameron's replacement.
The new prime minister will not be chosen by the public. Instead, he or she will be picked through a two-stage process, with Tory members of Parliament first whittling the field of candidates down to two and then the party's rank-and-file choosing a winner.
Boris Johnson, the former mayor of London who led the leave campaign, is considered the favorite for the job. But he has not declared his intentions, and there are already indications he could face a more serious challenge than was previously thought.
A poll released by the Times of London newspaper late on Monday suggested that Johnson could actually lose among the Tory rank-and-file in a match-up with Theresa May, who handles the country's domestic security as the minister of home affairs.
May has not declared her intentions either. She endorsed "remain" during the referendum campaign, saying that she believed Britain was safer from within the European Union. But she was nearly invisible on the campaign trail, and she has long held Euroskeptic views. Some within the party have suggested she could be a compromise candidate who would bridge the warring factions.
The man who was expected to be Cameron's chosen successor, chancellor of the exchequer George Osborne, ruled himself out of the leadership contest on Tuesday, telling the BBC that he could not unite the party and continued to believe Brexit would make the country "poorer."
A number of candidates are expected to join the fray as soon as Wednesday. Among them are Jeremy Hunt, the health secretary who favored "in," as well as Liam Fox, a former defense secretary who enthusiastically campaigned for "out."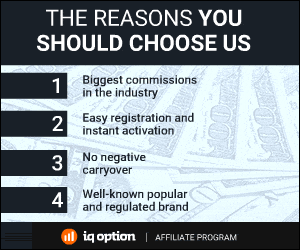 168 Total Views
1 Views Today