Israel's parliament passed controversial legislation early on Wednesday allowing the ouster of members accused of racial incitement, a measure critics say is intended to target opposition Arab lawmakers.

The bill, supported by Prime Minister Benjamin Netanyahu, allows parliament to vote to sack a member "who incites racism or supports armed struggle against the state of Israel".
The law will require 90 of parliament's 120 lawmakers to approve an expulsion.
It passed after a heated debate with 62 votes in favor, 47 against and several members absent.
The legislation was put forward after three Arab-Israeli opposition lawmakers sparked controversy when they visited relatives of Palestinians killed by Israeli security forces while carrying out attacks.
The MPs said they were attending a meeting about the repatriation of the Palestinians' bodies to their families.
Netanyahu welcomed the vote and said it "brings an end to an absurdity."
"Those who support terrorism against the state of Israel and its citizens cannot be a member of the Knesset," he said in a statement.
"Like in all democracies worldwide, the Israeli democracy has the right and the duty to defend itself."
Arab Israelis are the descendants of Palestinians who remained after the creation of the Jewish state in 1948, and make up about 17.5 percent of Israel's eight million population.
They are largely supportive of the Palestinian cause.
Mainly Arab-Israeli parties won 13 seats in parliament in a March 2015 election, making them its third largest bloc.
Adalah, a legal center for Arab rights in Israel, called the new law "the latest attempt by the government to trample on the political rights of Palestinian citizens of Israel."
"This law presents a most grave danger to one of the most basic civil rights in a democratic society — the right to vote and the right to be elected," Adalah said in a statement.
"There is no doubt that this law is intended to expel Arab Knesset members who 'dare' to stray beyond the boundaries dictated to them by the Israeli Jewish majority, thus silencing the voice of the Palestinian Arab public."
Arab lawmakers were expected to challenge the law in the supreme court.
A number of observers said the final version of the law makes the expulsion procedure extremely difficult to implement.
In order to start the procedures, 70 lawmakers must approve, including at least 10 members of the opposition. It cannot be done during electoral campaigns.
Those who are expelled can appeal to the supreme court.
The passing of the bill comes after parliament earlier this month adopted a controversial law on NGOs that receive foreign funding, which was seen by critics as targeting left-wing groups.
That law, which forces NGOs that receive most of their funding from foreign states to declare it, was criticized by the European Union which warned it risked "undermining" Israeli democracy.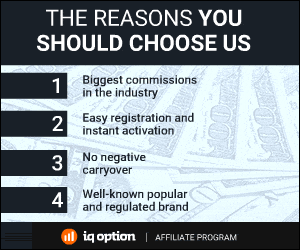 154 Total Views
2 Views Today