Islamic State spokesman and head of external operations Abu Muhammad al-Adnani, one of the jihadist group's longest-serving and most prominent leaders, has been killed in Aleppo province in Syria, Reuters reports on Tuesday, August 30.

Adnani had been one of the last remaining members alive of the group that founded Islamic State, also known as Islamic State in Iraq and Syria and by its Arabic acronym Daesh, along with the group's self-appointed caliph Abu Bakr al-Baghdadi.
As Islamic State's spokesman, he was its most visible member. As head of external operations, he was in charge of attacks overseas, an increasingly important tactic for the group as its core Iraqi and Syrian territory has been eroded by military losses.
Islamic State's Amaq News Agency reported that Adnani was killed "while surveying the operations to repel the military campaigns against Aleppo". Islamic State holds territory in the province of Aleppo, but not in the city where rebels are fighting Syrian government forces.
Amaq did not say how Adnani, born Taha Subhi Falaha in Syria's Idlib Province in 1977, was killed. Islamic State published a eulogy dated Aug. 29 but giving no further details.
Recent advances by the U.S.-backed Syrian Democratic Forces, an alliance of Kurdish and Arab militias, and by Syrian rebels backed by Turkey, have made inroads into Islamic State holdings in Aleppo province, cutting them off from the Turkish border and supply lines along it.
There are conflicting reports as to where and how he died.
A senior Syrian rebel official said Adnani was most probably killed in the Islamic State-held city of al-Bab in an air strike. Citing unconfirmed reports, he said Adnani was in the Aleppo region to raise morale as the group comes under mounting pressure
Hisham al-Hashimi, a security analyst who advises the Iraqi government on Islamic State, said Adnani was injured in a coalition strike on Aug. 17 near al-Rai, north of Aleppo, where Islamic State is fighting Turkish and U.S.-backed Syrian rebels.
Hashimi said he died from his wounds on Monday.
A U.S. counter-terrorism official who monitors Islamic State said that Adnani's death will hurt the militants "in the area that increasingly concerns us as the group loses more and more of its caliphate and its financial base … and turns to mounting and inspiring more attacks in Europe, Southeast Asia and elsewhere".
The official said Adnani's role as propaganda chief and director of external operations have become "indistinguishable" because the group uses its online messages to recruit fighters and provide instruction and inspiration for attacks.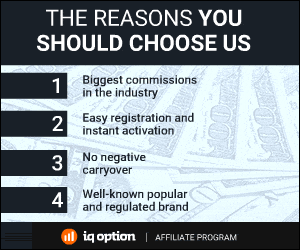 551 Total Views
1 Views Today