A Nashville police officer has been decommissioned after he wrote, 'I would have done five,' in a Facebook post referring to Philando Castile, who died after initial reports stated a policeman shot him four times.

Anthony Venable, who has served eight years with the Metro Nashville Police, acknowledged the post but said he was being sarcastic, according to a statement released by the department.
Castile's girlfriend Diamond Reynolds live streamed the aftermath of Wednesday's shooting in Falcon Heights, Minnesota, showing the 32-year-old slumped over in the driver's seat of his car with a blood-stained t-shirt.
Addressing Jeronimo Yanez, the police officer who shot Castile in what has now been ruled a homicide, Reynolds said: 'You shot four bullets into him, sir.'
Venable was decommissioned after supervisors learned about his Facebook comment around 3pm on Thursday, according to the police department.
In a conversation conducted through his personal account, Venable wrote, 'Yeah. I would have done 5,' in a reference to the number of shots fired in Castile's death.
When he was questioned by his supervisors, Venable said he was being sarcastic.
'The police department is treating this matter very seriously and took immediate action, regardless of what he claims the context to have been,' Police Chief Steve Anderson said.
Venable, who received one of the department's Officer of the Year awards in 2014, is still under investigation.
His comment comes at a time where police brutality and racial bias have returned to the forefront of an ongoing debate across the US.
Venable said he was being sarcastic. His comment comes at a time where police brutality and racial bias have returned to the forefront of an ongoing debate across the US.
The day before Castile's death, Alton Sterling was shot by police in Baton, Rouge, Louisiana in a disturbing confrontation that has rocked the nation after videos were posted online.
A few hours before Venable's comment came to light on Thursday, the Metro Nashville Police Department released a statement acknowledging the recent police shootings of the two black men.
'I am extremely concerned and disturbed by the videos and the accounts we have heard thus far coming from Baton Rouge and Falcon Heights,' Police Chief Anderson wrote.
'I ask Nashvillians to please not judge or associate MNPD police officers they may see on patrol, at the scene of a crime, or in a restaurant as having any association or connection.'
Anderson also pointed out that officers on the police force have been trained to acknowledge 'implicit bias'.
He added: 'Our training emphasizes the sanctity of human life. Minimizing use of force necessarily begins with proper communication skills, especially in tense and fast moving situations.'
On Wednesday night, Castile died after Yanez approached his car from the driver's side during a traffic stop in the St. Paul suburb of Falcon Heights, according to Minnesota's Bureau of Criminal Apprehension (BCA).
Joseph Kauser, another officer on the scene, approached from the passenger side.
Yanez opened fire on Castile and footage of the aftermath – in which the cafeteria worker lost consciousness – was live-streamed through Facebook by Reynolds.
An autopsy of Castile's body confirmed that he died of multiple gunshot wounds, though it did not give an exact figure.
Reynolds had counted 'four or five' shots coming through the passenger-side window.
The report says he died at 9:17pm Wednesday in the emergency room at Hennepin County Medical Center in Minneapolis as a result of homicide.
Both Yanez and Kauser are currently on paid leave. No detail has been given on either cop's disciplinary record.
The BCA says its investigation is ongoing, including interviews with witnesses. Several videos, including squad car video of the incident, have been collected.
St Anthony officers don't wear body cameras.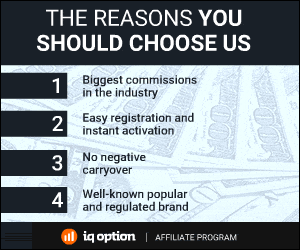 234 Total Views
1 Views Today