Rudy Giuliani continued his attack on Black Lives Matter during an appearance on Fox & Friends Monday.

One day after calling the movement 'inherently racist,' Giuliani delivered yet another controversial comment while being interviewed on the Fox News morning show.
'I believe I saved a lot more black lives than Black Lives Matter. I don't see what Black Lives Matter is doing for blacks other than isolating them,' said the former mayor of New York City.
'All it cares about is the police shooting of blacks. It doesn't care about the 90 percent of blacks that are killed by other blacks.'
In an interview on CNN later that day, former tennis star James Blake said of Giuliani's comments: 'It's just shocking that someone that's ever held public office or that's gotten anywhere he has gotten in his life can have that kind of view on it.'
Blake made headlines last September when he was tackled to the ground by an NYPD officer while waiting outside his hotel for a car in what police later claimed was a case of mistaken identity.
Blake, 35, previously spoke with ESPN last year about his decision to report the officer who tackled him last September after mistaking him for a robbery suspect.
'I initially wanted to sweep it under the rug until I called my wife right away when I got in the car,' said Blake.
'She said: "What if this had happened to me?" And that infuriated me. That's when I wanted to say: "I'm going to make this public."'
He later met with both NYPD Commissioner Bill Bratton and NYC Mayor Bill de Blasio to discuss the incident.
When asked about what role he though race might have played, Blake said: 'I'm not naive. I know we don't live in a post racial society, that race has an issue in a ton of things.'
He then added: 'This particular incident I would not necessarily want to muddy the waters and talk about race in this one because I think it's such an obvious case of excessive force that I think that's the biggest issue with it.'
One person who does not agree with Blake's assessments however is Giuiliani,  who came out against the protests happening across the country in an interview with CBS' Face the Nation on Sunday.
'If you want to deal with this on the black side, you've got to teach your children to be respectful of the police and you've got to teach your children that the real danger to them is not the police, the real danger to them 99 out of 100 times … are other black kids who are going to kill them,' said Giuliani.
'That's the way they're going to die.'
He later said during his appearance: 'And the second reality in the black community is, there's too much violence in the black community. So a black will die one percent or less at the hands of the police and 99 percent at the hands of a civilian, most often another black.
'So if you want to protect black lives, then you've got to protect black lives, not just against police, which happens rarely, although with tremendous attention, and which happens every 14 hours in Chicago.'
Giuliani made similar statements during his Monday appearance, and credited moves he made as mayor with saving the lives of blacks across New York City.
'When I would move police from white neighborhoods to black neighborhoods, the white neighborhoods would get angry at me. And they would say why would you moving them to the black neighborhoods? I was doing that to save black children. That's why I was doing it,' said Giuliani.
He added towards the end of the interview: 'A lot of the protection in this city of New York is for black people because 70 percent of the murders in New York City are black.'
The Republican politician attacked President Obama's response to Dallas on Monday as well after he said it was difficult to 'untagnle the motives' of 25-year-old gunman Micah Johnson.
'If you can't untangle the motives of man who explained the motives on tape there's something wrong with you,' said Giuliani.
'He explained his motives. I was a prosecutor. Sometimes it's hard to prove motive. When somebody tells me on tape why they committed a murder I now know why.
'Here's why he committed the murder. He told the negotiator this. He wanted to kill white people, he wanted to kill white cops and he was sympathetic to Black Lives Matter.
'That's what he said. Three things; Black Lives Matter, kill white police, kill white people.'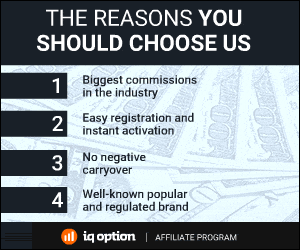 141 Total Views
1 Views Today