Lewis Hamilton controlled the Hungarian Grand Prix from start to finish, claiming a record fifth win at the Hungaroring and topping the Formula One drivers' standings for the first time in 2016.

Mercedes team-mate Nico Rosberg had snatched pole position in a chaotic qualifying session, but a first podium finish in Hungary was not enough to maintain his championship advantage, Hamilton now sitting six points clear.
Red Bull duo Daniel Ricciardo and Max Verstappen had shown glimpses of threatening the Silver Arrows, and the Australian briefly led after a gutsy move at turn one, but Hamilton ultimately won off the line, quickly getting ahead of Ricciardo in a thrilling, yet clean four-car tussle.
Hamilton was rarely troubled from there, overcoming a lack of power mid-race and holding off a late charge from Rosberg, surpassing Michael Schumacher's previous best tally of four wins in Budapest.
Ricciardo rounded off the podium, as Red Bull ended up scrapping for points with Ferrari, ahead of Sebastian Vettel, while Verstappen held off Kimi Raikkonen to claim fifth after a lengthy battle.
The yellow flags that had threatened to take pole position away from Rosberg had ruined Saturday for Hamilton, but his response was spectacular in its, if anything, unspectacular manner.
A struggle to build power after pitting for soft tyres was handled calmly – and without any inappropriate radio messaging from the pit wall – while Esteban Gutierrez's selfishness under blue flags was passed off with a cursory wave of disdain from the three-time world champion.
Momentum is now firmly with Hamilton in the title fight with Rosberg, who has won only once since stretching a run of victories to a near-historic seven in the first four races of the season.
Hamilton, on the other hand, has five wins in six races and appears in no mood to give his team-mate and great rival any more chances.
Red Bull's attempts to undercut the Silver Arrows mid-race did not pay dividends for Ricciardo, but his third-straight podium finish in Hungary was rich reward nevertheless.
Verstappen had initially looked to be the one to bring the fight to Mercedes, but a minute, yet costly, timing error in qualifying that wiped out his fastest lap and subsequent inability to improve on fourth place off the line cost the Dutchman.
Ricciardo dominated the inter-team battle and is now third in the drivers' standings to further underline Red Bull's routine improvements as 2016 has gone on.
VERSTAPPEN AND RAIKKONEN SCRAP AGAIN
One of F1's most experienced drivers and its youngest ever have been in close quarters for much of the campaign it seems, and this was no different.
Ferrari played Raikkonen's strategy perfectly, starting the race on softs after qualifying 14th and quickly catching up to the frontrunners, but a sixth-place finish will be a frustration for the Iceman.
Catching Verstappen on super softs late in the race, fifth ought to have been a formality for Verstappen, but a clumsy attempted overtake in the closing stages cost him a front-wing endplate and the sufficient downforce to get beyond his teenage rival.
BUTTON'S RACE FROM HELL
Spare a thought for Sunday's one retiree, Jenson Button.
Forced to remain on-track despite running into hydraulic problems as early as lap five, the McLaren man was told to remain out, despite struggling with pace and brakes, only to pick up a drive-through penalty for the nature of the team's radio message.
The 2009 world champion became the latest to criticize the draconian radio regulations, and his mood will not have been enhanced by an oil leak ending his miserable afternoon seven laps from the end.
IN THE POINTS
1. Lewis Hamilton (Mercedes)
2. Nico Rosberg (Mercedes) +1.977secs
3. Daniel Ricciardo (Red Bull) +27.539s
4. Sebastian Vettel (Ferrari) +28.213s
5. Max Verstappen (Red Bull) +48.659s
6. Kimi Raikkonen (Ferrari) +49.044s
7. Fernando Alonso (McLaren) +1 Lap
8. Carlos Sainz Jr (Toro Rosso) +1 Lap
9. Valtteri Bottas (Williams) +1 Lap
10. Nico Hulkenberg (Force India) +1 Lap
TITLE STANDINGS
1. Lewis Hamilton (Mercedes) 192
2. Nico Rosberg (Mercedes) 186 (-6)
3. Daniel Ricciardo (Red Bull) 115 (-77)
4. Kimi Raikkonen (Ferrari) 114 (-78)
5. Sebastian Vettel (Ferrari) 110 (-82)
1. Mercedes 378
2. Ferrari 224 (-154)
3. Red Bull 223 (-155)
4. Williams 94 (-284)
5. Force India 74 (-304)
NEXT UP
A short trip to Hockenheim for next weekend's German Grand Prix awaits the teams, in the final race before the summer break.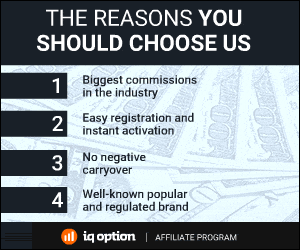 174 Total Views
1 Views Today