Earlier this year, rumours were rife that Chief John Odigie-Oyegun, the National Chairman of Nigeria's ruling party, the All Progressives Congress (APC), will be eased out office.   It was even widely reported that eight governors on the platform of the party have vowed to make the former Edo governor tender his letter of resignation "with immediate effect". These governors, according to media reports include Adams Oshiomhole (Edo), Tanko Al-Makura (Nasarawa), Mallam Nasir El-Rufai (Kaduna), Ogbeni Rauf Aregbesola (Osun), Abubakar Sani Bello (Niger) Senator Abiola Ajimobi (Oyo), Atiku Bagudu (Kebbi) and Abubuakar Badaru (Jigawa). Given the huge influence state governors hold in political party hierarchy, many believed that  Oyegun's days as captain of the APC ship is numbered.The rumours further gained grounds when Oyegun decided to proceed on 10 – days break which according to him, becomes imperative since he has been on the field before, during and after the 2015 general elections. Though, he promised that he will return to work after the break, many who believed that the anti-Oyegun elements in the party have finally had their way. But alas, not only did he return from the break and took over his position from Segun Oni, the man who temporarily deputized for him, the first civilian governor of Edo state is still calling the shots at  44 Blantyre Street, Wuse II, Abuja the National  Secretariat of the party. Those planning to oust him have also perished the idea.

 Why They Wanted Him Out
Speaking in a chat with Independent,  a chieftain of the party who spoke on condition of anonymity said  those opposed to Oyegun's leadership and wanted him out are doing so for two reasons " One, they believed that  Oyegun is no longer showing loyalty to the forces that pushed him from obscurity to prominence.  When Oyegun joined the Action Congress of Nigeria (ACN)  which was more of a regional party in May 2012, he never had the intention of becoming the national chairman of the party, not to talk of a ruling party like the APC.  Given his experience as a high-ranking public officer and state governor, some leaders of the party believed he possessed the right skills to lead the fledgling APC to victory in the 2015 general elections and they persuaded him to join the race for the national chairmanship position of the party".
"But there were some leaders too in the party who also believed that Oyegun, being a soft- spoken politician who always tries to be nice to all can be pushed here and there and used to achieve their own selfish gains. These ones were however disappointed when Oyegun, having assumed office chose to become his own man. Rather than show his loyalty to any individual or group, he prefers to be loyal to the tenets of the APC and President Muhammadu Buhari, who given his position as president, is the party's national leader".
"Another reason being canvassed by the anti- Oyegun elements is the emergence of Bukola Saraki and  Ike  Ekweremadu as  Senate  President and Deputy Senate  President respectively against the wish of the ruling party who had penciled down  Senator Ahmad Lawan for the position.  They said  Oyegun should be held responsible for it. When Oyegun called the meeting of APC legislators on that fateful June 9, he had a good intention which is to unite the lawmakers and find a political solution to the leadership imbroglio. Nobody in his wildest imagination could have imagine that Saraki and his friends in APC could connive with some PDP senators to elect him as President while majority of the APC senators were at the ICC venue of the meeting.  Why they are blaming Oyegun for this beats my imagination" he said.
Speaking on the issue, Oyegun in a recent interview stated that his decision to call a meeting of the federal lawmakers elected on the platform of his party on the day the eight National Assembly was inaugurated was a terrible mistake, stressing that if he had not listened to the advice of those who persuaded him to do so, the Peoples Democratic Party wouldn't have produced the deputy Senate President.
"That we called that meeting on the day the National Assembly was holding its opening session. It was as result of our lawmakers not being in the chambers that made Ekweremadu Deputy Senate president. That was the worst thing that happened to me because it is like having an enemy inside our camp. If he was not part of our leadership, things may not be as bad as they are" he said.
'Strong Ally In Buhari's Anti- Corruption War'
Oyegun has however enjoyed the unalloyed support of President Buhari who, according to party officials " see him as a strong ally in his fight against corruption". As a former governor and retired permanent secretary in the federal civil service, President Buhari it was learnt was impressed with Oyegun's impeccable record as no corruption allegation was leveled against him. Independent gathered that when those plotting his removal as chairman informed the president listing Oyegun's many sins, President Buhari declined to give his backing, forcing the anti- Oyegun elements to beat a hasty retreat.
" In a nation where corruption has been described as the bane of progress and development, President Buhari, who has promised to wage an all-out war on corruption  is trying his best to surround himself with people who have  a clean record in previous positions held. He believes Oyegun, aside being a savvy politician, is also an unblemished politician who strongly shares the same vision with him in his anti-corruption drive and efforts to turn the nation's fortunes around. So, the President will not support any attempt by some individuals who want him removed because of selfish reasons".
– TEMIDAYO AKINSUYI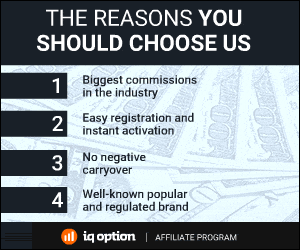 134 Total Views
1 Views Today