The House of Representatives will vote next week on legislation to prevent individuals on the terror watch list from purchasing guns, speaker Paul Ryan said on Thursday.

A week after Democrats held a 26-hour sit-in on the House floor to demand a vote on stricter gun laws, Ryan told Republicans in a conference call to expect a counter-terrorism package that will include a provision to bar firearm sales to people on the terror watch list.
The House speaker said such action was common sense, according to a source on the call, but also underscored the importance of protecting due process. The package will also include measures to disrupt radicalization and recruitment, Ryan said.
Since the 12 June attack at an LGBT nightclub in Orlando, Florida, in which 49 people were killed and 53 injured, making it the deadliest mass shooting in US history, Congress has been locked in debate over whether individuals on the FBI terror watch list should have access to guns.
Authorities have said the Orlando gunman, Omar Mateen, was self-radicalized. Although he was not currently on the watch list, the FBI had investigated and interviewed him.
Democrats have been advocating legislation that would prohibit firearm sales to anyone on the terror watch list. Critics, including the American Civil Liberties Union, have argued that many individuals are on that list mistakenly.
During the conference call, Ryan accused Democrats of being "desperate" to change the narrative to guns because they lacked confidence in their own record against terrorism. The speaker said the House would also consider a bill to address mental illness, which he said was a common denominator in past mass shootings.
Democrats have sought to force votes on the terror watch list and universal background checks, proposals that according to most polls are backed by a majority of voters.
First, Senate Democrats occupied the floor in a near-15-hour filibuster which resulted in a series of votes on both issues. All failed to advance. House Democrats then staged the 26-hour sit-in, led by civil rights campaigner John Lewis, a representative from Georgia.
In a bid to sustain pressure on Republicans, Democrats this week joined gun control advocates for a National day of protest that included 38 events nationwide.
Republicans have mostly proposed measures backed by the National Rifle Association which do not create any new restrictions around firearm sales.
The lone bipartisan proposal to emerge on the watch list issue remains in limbo in the Senate, after a majority of Republicans attempted to derail it in a vote last week.
The measure, which bar firearm sales to individuals either on the no-fly list or subject to extra screening at airports, survived a procedural test but is not expected to come back up for a vote any time soon.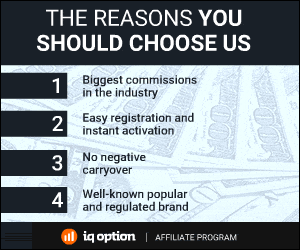 175 Total Views
0 Views Today