Hawaii's Big Island is bracing itself as Hurricane Madeline, a category 3 storm, approaches.

The National Weather Service issued a hurricane warning for Big Island on Tuesday. Hurricane-force winds can thus be expected to sweep the island within 48 hours, according to the Weather Channel.
Residents in Big Island are stocking up on food and water and bracing themselves in power outages. A second storm, Hurricane Lester, is following in Madeline's path.
President Barack Obama is scheduled to visit Oahu on Thursday to give a keynote speech at the opening of the World Conservation Congress – a major meeting of thousands of delegates, including heads of state, scientists and policy makers.
The White House is tracking the weather developments closely, but it doesn't anticipate changing Obama's schedule.
Forecasters are urging residents and visitors to prepare promptly in order to protect their lives and property.
Big Island resident Mitzi Bettencourt has boarded up windows in her brother's oceanfront home.
She and her neighbors are hoping their roofs stay intact and their houses don't float away.
Hawaii County, which covers the Big Island, urged residents to stock up with food, water, flashlights, batteries and first aid supplies.
The county recommended residents make evacuation plans and move outdoor furniture inside.
Hurricane Madeline, which has sustained winds of 125 mph, was 370 miles east of Hilo, Hawaii Tuesday evening.
It could bring up to 15 inches of rain on the Big Island, with chances of flash flooding and mudslides.
Madeline  is expected to weaken but likely to remain a hurricane as it passes the state, meteorologist Chevy Chevalier said Tuesday.
This would be the first time Big Island has been hit by a hurricane. The last hurricane to make landfall in Hawaii was Hurricane Iniki in 1992, which hit Kauai Island, according to Chevalier.
The Big Island, officially known as Hawaii, is home to only 185,000 people, compared to Oahu – which includes the capital Honolulu – which has almost a million people.
A second Pacific hurricane called Lester is still far from Hawaii. Lester is expected to be a tropical storm by the time it passes the state.
But it could bring back possible hurricane conditions during the weekend, according to a warning by the National Weather Service on Tuesday evening.
Hurricane Lester, a category 4 storm with winds of 130 mph, is currently 1,300 miles east of Hilo, also heading for Hawaii.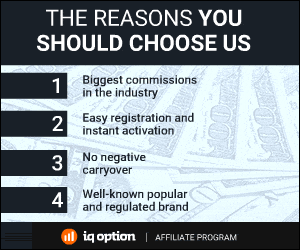 990 Total Views
2 Views Today