Manchester City boss Pep Guardiola once again professed his admiration for Joe Hart's abilities but will not stand in the way if the out-of-favor goalkeeper wishes to leave the Etihad Stadium.

Guardiola opted to select Willy Caballero as his starting keeper ahead of Hart in last weekend's opening 2-1 win over Sunderland and the Argentinian retained his place, with Hart looking on from the bench once more as City dispatched Steaua Bucharest 5-0 in Tuesday's Champions League play-off first leg.
Barcelona goalkeeper Claudio Bravo has also been heavily linked with a move to City but, speaking ahead of Saturday's trip to Stoke City, Guardiola spoke warmly of Hart as a goalkeeper and a person following speculation over a personality clash with the England international.
Nevertheless, the former Bayern Munich boss maintained Hart will be allowed to leave if he desires, a possible message to other senior professionals yet to feature competitively during his reign such as Yaya Toure, Samir Nasri, Wilfried Bony and Eliaquim Mangala.
Guardiola told reporters: "I spoke with Joe the first moment we met in China [on City's pre-season tour]. I have a lot of respect for him as a person and as a keeper. He's valuable.
"I want happiness for the players. I don't want players to stay if they don't want.
"Until [August] 31st, everything is open. If Joe is still here he will be a player to fight with the other goalkeepers for a place.
"If he stays he is going to improve. He's going to understand what we want now from a goalkeeper.
"They [players not picked for City's opening two matches] are not out of the group. Everyone is the same but I have to make the list of 11 players."
Guardiola is adamant Hart can improve under his guidance, if he chooses to prolong a 10-year association with City.
"I met a lot of players at the beginning who had their problems – I'm not talking about the goalkeepers – they had their problems at the beginning, but after one month, two months, six months, one year, they became one of the best players in that position. That can happen," Guardiola explained, before going on to cite the development of defender Eric Abidal at Barcelona during the latter stages of his career.
"But when Willy played those two games, right now, in that situation, [it is because] he is better. Today. But that doesn't mean it [can't change] in the future. They have to decide if they want to stay or if they want to leave. If he wants to stay here I want to help him. After every week I am going to decide."
There was also a clear message to Toure, a player he sold to City while in charge of Barcelona, over what he must do to regain a slot in the City midfield.
"Yaya is trying. He loves to play and I have spoken to him about the situation. When he increases his intensity without the ball, he will be involved," said Guardiola, who is particularly pleased with the players who have made the cut for the winning start to his reign.
Holding midfielder Fernandinho and the five attacking players ahead of him have been unchanged against Sunderland and Steaua and a third match in the space of eight days at Stoke is unlikely to mean wholesale changes.
"Now is not the time to change [the team] a lot," he said. I am really impressed with how intelligent they are. We play at a high level. I am going to Stoke for the first time in my life, so let's go."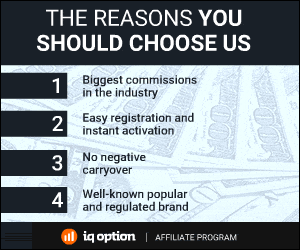 609 Total Views
1 Views Today