If Pep Guardiola believes that life at Manchester City will be a walk in the park, then Wednesday's pre-season defeat by Bayern Munich will have been an eye-opener for the new manager.

Yes, this result means nothing beyond a blow to Guardiola's pride after experiencing a losing return to the stadium he left just two months ago to join City, and he will welcome back the bulk of his first-team regulars back into the side when they touchdown in China for a week-long tour, but the problems with adapting to Guardiola's unique style of football were clear to the naked eye.
Guardiola likes his sides to attack. Attack when they have the ball, attack when they don't have it in order to regain possession as quickly as possible. You could see that the blend of seasoned professionals like Aleksandar Kolarov and Fernandinho and academy hopefuls in right-back Pablo Maffeo and midfielder Brandon Barker were trying to press, tying to impress, and not really achieve either.
The deflected effort on goal from Bayern substitute Erdal Öztürk, which clipped off the heel of Gael Clichy to leave City goalkeeper Angus Gunn – son of former Norwich City, Aberdeen and Scotland goalkeeper Bryan Gunn – stranded and with no hope of saving, will not concern Guardiola one bit.
But there were things that did worry the former Bayern and Barcelona head coach, which were evident due to his bellowing voice being heard from the touchline. City's midfield pair of the experienced Fernando and Fernandinho couldn't press quick enough to Guardiola's liking, and the introduction of Fabian Delph did add a sense of agility to get City in the game, only to suffer the killer blow in the 76th minute.
Yaya Toure came off the bench in the second half and had City's strongest chance to equalise, but his free-kick from just shy of 30-yards out beat the wall, goalkeeper Sven Ulreich and, crucially, the left-side post to fly agonizingly wide.
Toure looked lively though, and he looked interested. There were serious doubts about Toure's future when Guardiola's appointment was made public, given he was the man who brought Toure's Barcelona career to an end and allowed City to swoop for him back in 2010. But he looked fit, like he had made a conceited effort to stay in shape through the summer, and he could yet have a role to play under Guardiola even if he is no longer the talismanic player he has proven at the Etihad.
One player who looked deeply out of place though was Wilfried Bony, and despite firing a long-range shot at goal two minutes after coming on at half-time to force Ulreich into his first save of the match, his lack of a first touch repeatedly let him down – and alarmingly for the Ivorian brought Guardiola to the touchline to give him a pre-season version of a tongue-lashing.
With Sergio Aguero the undoubted No 1 striker at City and Kelechi Iheanacho – City's most energetic player in the opening 45 minutes until Bony came on for him – preferred as second choice towards the end of last season, Bony's future looks bleak at best even if City do not bring in a new striker in the remainder of the transfer window as a season on the substitutes' bench beckons.
Guardiola was in good spirits afterwards though, and admitted that the first match of City's new era was more of a trial run for the younger players like defender Tosin Adarabioyo and new signing Oleksandr Zinchenko to see whether they can be relied upon in the event of such a circumstance arising over the next 10 months.
"I don't know, sometimes it's not easy but I'm so happy," Guardiola told BT Sport afterwards. "We did many things that we did well. We cannot forget against which team we played, eight or nine of their best players and a lot of our young players. We need time because we need to play these games to see their level and see if we can use them."
He also spent a good few minutes with his former squad after the match, and despite mixed reports emerging of Guardiola's relationship with the club during his three-year reign at the Allianz Arena, there was clearly a good feeling between the Bayern squad and their former manager.
"Of course I'm so happy because I come back home," Guardiola added. "I spent three years here with my family and to see everyone is very nice."
If the tricky start against the Bundesliga champions was an eye-opener, worse could well come before the start of the season. Guardiola resumes his heated rivalry with Jose Mourinho on Monday in Beijing when City take on Manchester United in possibly the most intriguing pre-season fixture ever seen, and games against Borussia Dortmund and Arsenal follow before the start of the Premier League season.
Should the worse happen and City fail to click under Guardiola's style of play, the club certainly have the financial support to bring those players in that Guardiola believes he can draw the right football out of. Suddenly though, these pre-season fixtures don't seem that unimportant anymore.
Teams
Bayern Munich: Ulreich; Rafinha, Martinez, Bernat, Alaba; Lahm, Alonso, Feldhahn; Green, Ribery, Benko.
Manchester City: Caballero, Maffeo, Adarabioyo, Kolarov, Angelino, Fernando, Fernandinho, Zinchenko, Barker, Iheanacho, Navas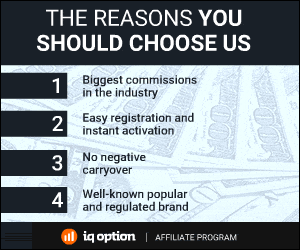 221 Total Views
1 Views Today