The bizarre "ghost marriages" as they are known were banned by the communist government when the People's Republic of China was founded in 1949.

But the creepy practice, which has its origins in the tenth century's Song Dynasty, is making a macabre resurgence.The ancient belief, most popular among in isolated rural regions, says it is bad luck for single men to enter the afterlife with no female spouse.

And they do not think it would just affect the dead son, as the tradition says to send him off with no partner will curse the whole family, leaving them haunted by the aggrieved late son.

Hence the tradition of pairing him off with a newly deceased lady, known as the ghost bride.

A resurgence in the tradition has seen police investigate at least 36 suspected recent cases of grave robbing.

It is believed the dead women are even sold to grieving families by unscrupulous grave robbers for thousands of pounds.
The eerie practice involves, in some cases where only older dead girls are available, reconnecting skeletal parts with wire, before dressing the skeleton and buying it next to the lonely dead son.Some families of stolen dead girls have been left with no idea what happened to their daughter's remains.

Lin Xu, deputy director of Shanxi's Hongtong County police department said at least three dozen female remains have gone missing in the area alone.

One victim is Guo Qiwen, who is looking for his mother's body stolen a year ago.

He said: "I have spent more than 50,000 yuan (£5,425) looking for her remains. It kills my heart not having her back."
Initially after Chairman Mau's ban, the practice changed so believers their dead son's with pictures of girls or life-size dummies made of dough or paper.
But village elders have claimed these replica's do not work and the misfortune will still come.
But as the rural areas have gained more wealth, the practise of real corpses is returningin Shanxi Province, northern Henan Province and Shaanxi Province.
Bizarrely, Chang Sixin, deputy director of the China Folk Literature and Art Association, said matchmaking agencies to pair dead single males with with female corpses had espying up.
A fresh corpse bride on the black market can go for as much as £11,000, while sold bones are around £500.At least one murder has been links to the creepy ceremonies.

In 2011, a man was arrested for killing his wife before trying to sell her body.

And in 2015 three men were arrested for trying to sell bodies for more than £25,000.

Jing Gouzi, who bought a corpse to bury next to his older brother said: "I thought of using a woman made of dough, but the old men in our village insisted only real bodies could prevent misfortune."

The grave robbing offense carries up to three years in prison under Chinese laws.

Things are so bad that some people now have tombs to female loved ones near their home instead of isolated burial grounds.

Some wealthy people also have steel reinforced tombs, CCTV cameras, and even guards.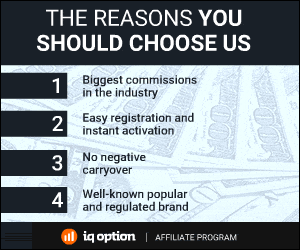 163 Total Views
2 Views Today