A woman identified as Gift Enuka early in the week narrowly escaped being lynched by residents of Saidu Street, off Aka road, Okokomaiko in Lagos.

Gift, who was alleged to have attempted to kidnap a male child (name withheld) on his way to school at about 7:30 am on the fateful day was however caught by suspecting residents who gave her the beating of her life; they even hung a disused tyre on her neck to set her ablaze but for the timely arrival of policemen attached to the Okokomaiko division who rescued and took her into protective custody.
A video of the incident on Youtube showed the mob following the suspect with some people in the crowd calling for her death.
The bloodied suspect occasionally stopped to make some clarifications as two women accused her of allegedly kidnapping a child. Subsequently, a man came from behind and pulled down her skirt.
We gathered that the suspect, a mother of two, had been roaming the street aimlessly for three days wearing the same dress. Many had started suspecting her presence because she was in the habit of looking everywhere in a suspicious manner.
When our correspondent visited Gift at the station, she was in bad shape: she could neither speak well nor even sit. She lay on the floor covered only with a piece of white cloth given to her by a female officer.
She was bleeding at different parts of her body and kept vomiting and groaning in pain, but she summoned courage to plead her innocence. Her story:
"My name is Gift Enuka, I am 32 years old and from Anambra state. I am married with two children but my children are with my husband in Enugu.
"I only came to Saidu Street to make my hair and while I was walking pass the street, a man started calling me from behind. I refused to answer him. He asked me what I had come to the area to do and I just kept walking on my own.
"The man then started shouting thief! thief! thief! And that was how people in the area rushed out and started throwing stones at me.  He told them I am a kidnapper that I steal children.
"I was dumbfounded and my immediate reaction was to run from them because the allegation was too heavy; but they over powered me and tore my cloths, used sticks and anything they could lay their hands on to hit me, they even stripped me naked and put tyre around my neck. But for the quick arrival of the police, they would have burnt me alive. I know nothing about what I am been alleged of," she lamented in tears.
Media correspondents also visited residents of Saidu Street, but not many were willing to speak. However, a young man who gave his name as Tunde, broke the silence.
"That morning, I was on my way to buy tooth paste from a shop close by. I saw two boys of about six and three years. They were both dressed in their school uniform. I just heard the older one saying 'leave my brother alone'; he was even crying and I discovered a woman was holding the hand of the younger one. I just felt she was their mother and that the older was angry with her or that it was one of those mother and child things, so I looked away and proceeded to where I was going.
"But surprisingly, when I was returning from my errand, I saw people had gathered round the woman and the children. I tried to find out what was going on and I was told she is a child adductor. That she was trying to abduct a three year old boy when the older brother raised alarm; some guys who had held her down started asking her questions and she was responding. She actually admitted she was on a mission to abduct children for her client who she refused to disclose.
"Her hand bag was taken from her to know if she had a charm she uses on the children. When the bag was opened, there were lots of sweets and biscuits in it. When asked what she uses those for, she said she uses them to entice children.  She was dragged to white house area around Aka road where she was beaten mercilessly, and they even tried to burn her before policemen came."
At the Okokomaiko police station, a police source at the division (name withheld) however made useful revelations. According to the officer, "this is the second person that is being beaten up like this for allegedly trying to steal a child. But the unfortunate aspect is that we are yet to even see the children the woman tried to kidnap.
"The first woman was even not in her senses. We could not even get any vital information from her – and now this one again. I strongly believe that if a community is suspecting one of any offence, the best thing to do is to hand the person over to the police. The police are in a better position to deal with such issue and not take laws into their own hands.
"We spent our own money treating the first woman and no family member came for her up to the time she was transferred to the Police Headquarters in Ikeja. Again, we are still going to spend our money in the hospital treating this one.  People are only making matters worse for the police," the source said.
Although residents of Saidu Street are of the opinion that the police may release the suspect on bail, the police on the contrary said that the woman will be given medical attention first, and after full recovery, investigation will be launched into the matter.
The Police Public Relations Officer, SP Dolapo Badmos, said the suspect was mentally unstable, adding that she had been transferred to the State Department of Criminal Investigations.
She said, "There is nothing to connect her with any kidnap and we suspect she is mentally challenged. It was while wandering about that some people suspected her to be a kidnapper. Meanwhile, she has been transferred to the SDCI, for further investigation."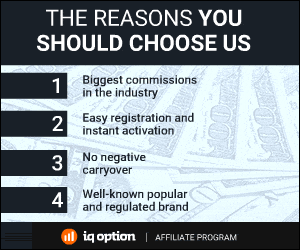 166 Total Views
2 Views Today