'Meltdown in aisle seven.'

It's every parent's worst nightmare – a full-blown, shouting, screaming and unrelenting tantrum right in the middle of a shopping trip.
But thankfully, the terrible mid-shopping meltdowns that many mums and dads have faced may soon be a thing of the past.
Online mother's group WhatsUpMoms has provided parents with 12 tricks to ensure children are kept not only entertained and tantrum-free, but to help you get your shopping done and unpacked at home as painlessly as possible.
ELIMINATE THE HUNGER GAMES
There's only so many grapes you can steal from the bunch before you feel guilty.
So why not give your child a cheerios necklace that they can hang around their neck and eat throughout the shopping trip?
PARKING PRIORITIES
Driving round and round the car-park until you find a spot near the entrance isn't worth the effort.
Instead, focus on parking close to the shopping trolley bay.
This ensures a painless entrance and exit and makes it easier to look after your child while you return your trolley.
STEER CLEAR OF GERMS
Supermarkets tend not to replace their trolleys very regularly.
And so to ensure your child steers clear of the germ-riddled handle bar, why not cover it with a pool noodle cut to size?
It also doubles as a safety barrier should your child require it.
STICK TO THE OUTSIDE
Most shopping centres have same lay out, with the essential items around the outside.
So, to save time during your shopping trip, steer clear of the sweet snacks in the middle aisles. 
THE BUTCHER IS YOUR MAN
Most stores have a butcher that will take the fat off your meat, cut it into portions and even pack it so that it's ready to freeze.
All you have to do is ask!
PLASTIC BAGS SAVE SPACE
A small plastic fruit or vegetable bag can be used to tie your handbag or nappy bag to the trolley.
This will save space inside the trolley cage for your shopping.
NOTHING EXPRESS ABOUT IT
There's often nothing 'express' about the express lanes at all, so don't skimp on groceries in an attempt to save time.
KEEP IT COOL 
Ask for frozen and cold items to be packed together so that they can be unloaded first once you get home, just in case you get held up.
CARRY MORE BAGS
There's nothing worse than having to take every bag in one huge trip because you have your kids.
Keeping a laundry basket in the boot of your car can make that trek up the driveway a lot easier.
Eat me now! A basket in the fridge with fruit or vegetables that are close to expiry can save them from going to waste
WASTE LESS
Putting an 'eat me now' basket in the fridge to hold produce that is soon set to expire can save a lot of waste.
THIS 'CAN' SAVE YOU TIME
Opening both ends of a six or 12 pack of drinks at the same time allows you to push the cans through and into the fridge for an easy unload.
HANGING COOL
When putting frozen vegetables in the freezer use binder clips to hang the packets from the railings to not only save space by also prevent freezer burn.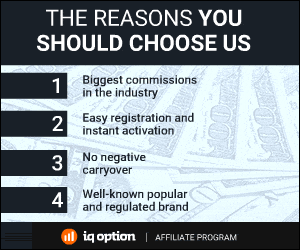 224 Total Views
1 Views Today