Two teenagers were left dead and at least 17 other people were wounded after gunfire erupted at a nightclub hosting a swimsuit-themed party for teens in Fort Myers, Florida.

Fort Myers police captain Jim Mulligan said the shooting was not an act of terror although it was not immediately clear what triggered the violence.
Police detained three people and said the area around Club Blu had been deemed safe.
The two teens killed were 14-year-old Sean Archilles and 18-year-old Stefan Strawder. Archilles lived about a mile from the nightclub, said his father, Jean Archilles.
Mr Archilles said his son loved to play football and basketball, adding: "He liked to make people laugh. He's a funny kid. He's always joking."
The bereaved father said he does not wish the shooter any ill.
"When he lays down in his bed, how is he feeling about what he did? A 14-year-old kid!" said Mr Archilles.
"Is he thinking about his family, his friends? Because everybody has family and friends. Does he feel good about himself?"
Three people remained hospitalised on Monday morning, said Cheryl Garn, a spokeswoman for Lee Memorial Health System. All others were treated and released.
The ages of the patients ranged from 12 to 27, said Ms Garn.
The club is in a strip mall that includes a daycare center and is across the street from a large apartment complex. Officers had the area taped off as crime scene technicians scoured the strip mall parking lot for clues.
State records online show the alcohol license for Club Blu was revoked on June 7.
The records from the Department of Business and Professional Regulation say the license was revoked because of an incident that occurred a year ago.
The same records also show that a complaint was filed in 2014 for criminal activity and that the club was given an official notice.
The violence at Club Blu erupted about 12.30am on Monday, said Captain Mulligan. There were two active crime scenes, police said. Several hours later a street in the area remained closed as police investigated.
Syreeta Gary said her daughter ran and dodged between shots to avoid being shot. Her daughter was OK, but her daughter's friend "got hit in the leg and luckily it's just her leg," she said.
"Her dodging bullets and running, dropping in between cars, it's ridiculous that these kids have to go through this," said Ms Gary.
"They can't enjoy themselves because you have other people that have criminalistic minds and they just want to terrorize things."
A post on Club Blu's Facebook page on Monday morning said the shooting happened as the club was closing and parents were picking up their children. The post also said there was armed security at the event.
"We are deeply sorry for all involved," the post read. "We tried to give teens what we thought was a safe place to have a good time."
The shooting comes more than a month after a nightclub shooting in Orlando that was the deadliest shooting in modern US history. The shooting at the Pulse nightclub on June 12 left 49 victims dead and 53 others wounded.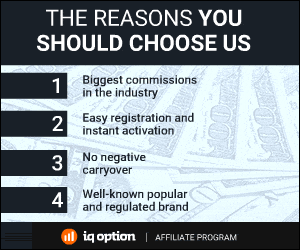 137 Total Views
1 Views Today