Dr. Bamidele Agbadua, a don, had on Monday urged the Nigeria Federal Government to harmonise and review the salaries of civil servants upwards, to reflect the "present realities in the nation''.

Agbadua, an economist, told the News Agency of Nigeria (NAN) at Auchi that the disparity in the salaries of civil servants from one ministry to another ministry had impacted negatively on their morale.
He said that it was not unusual to find that the salary of an individual from a ministry being twice that of what some other persons on the same grade level in another ministry earned.
According to him, this is unjustifiable and can lead to corrupt tendencies among the workers.
"I support the call by the Nigeria Labour Congress for a substantial upward review of salaries, to arrive at a realistic minimum wage that can sustain the average worker.
"Government must give equal priority to all public agencies and institutions, to encourage productivity.
"An upward review of workers take-home package can close the existing gap, for those in the civil service, with those of their contemporaries in the private sector and some others in the privileged ministries.
"It is actually necessary,'' the don said.
Mr Roland Osakwe, the Chairman, Nigeria Union of Journalists (NUJ), Edo State Chapter, said there was an urgent need for the upward review of the national minimum wage.
Osakwe described the current minimum wage of N18, 000 as `a non-living wage', which was now too little to accommodate the daily needs of workers.
He said the minimum wage was no longer realistic because of the high cost of living in the country.
"The N18, 000 minimum wage is not in tune with the current economic realities.
"Increasing the minimum wage will adequately cater for the needs of the workers,'' the NUJ chairman said.
He urged the National Assembly and the executive arm of government to carry out a periodic upward review of the minimum wage in the country, to enable it to keep pace with economic realities.
"The present N18, 000 minimum wage has been subsumed by the high cost of living, hence the need for an upward review,'' Osakwe stressed.
On her part, Mrs Florence Ohioma, a federal civil servant at Auchi, told NAN that harmonisation of salaries had the capacity to boost morale and curb corruption in the public service.
"Government needs to review the minimum wage upwards, as well as harmonise it for all Ministries, Departments and Agencies (MDAs)
"Doing this would reduce corruption in the public service,'' Ohioma said.
Ohioma added that since all public servants bought essential commodities at the same markets, it would only be fair if wages were harmonised.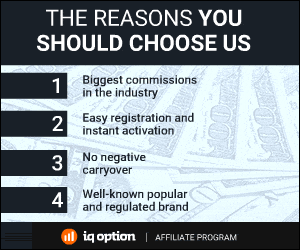 117 Total Views
1 Views Today