Ferrari's mid-season slump has hit a new low ahead of a trip to one of their historical happy hunting grounds at the German Grand Prix in Hockenheim.

Chief technical officer James Allison quit the Italian squad this week, leaving their mechanical staff without its leader and shedding one of Formula One's great technical minds from a team struggling to recapture former glories.
Sebastian Vettel and Kimi Raikkonen have not stepped on the podium in the past two races, with a resurgent Red Bull emerging as Mercedes' closest 'rivals' in recent weeks.
That gives them little hope of adding to their record 22 German Grand Prix wins, or improving on their run of seven victories in the last 12 events at the Hockenheimring.
The Silver Arrows swapped positions in the drivers' standings last time out as Lewis Hamilton's third win in succession helped him leave the Hungaroring with a six-point lead over his team-mate and huge momentum in his bid for a fourth crown.
PESSIMISTIC VETTEL
Four-time world champion Vettel has been let down by an unreliable car and pit wall this season, and has secured just two podium finishes in his last six races.
The German has won just once at his home race, but never at Hockenheim, and it appears the third step on the podium is as much as he can hope for this weekend.
"I think we are missing a bit to really take it on to Mercedes in lap time," he said. "On this type of track it has been three or four to seven or eight tenths [of a second] per lap, which is a lot and it allows them to take it fairly easy. 
"We will try to extract everything we can and do best job possible to put them under pressure. Then a lot of things can happen, we have seen in the past. That is why we go racing, otherwise there is no point in us being here."
TON UP FOR RICCIARDO
The ever-present smile on Daniel Ricciardo's face might be a little wider this weekend as he starts his 100th F1 race.
Thrown into the British Grand Prix for HRT in 2011, Ricciardo has since won three times and is leading Red Bull's revival in the constructors' championship.
Though the Australian will have to likely rely on the weather or a Mercedes implosion to win this weekend, he remains upbeat after a third-place finish in Hungary.
He said: "Hungary has been kind to me and it was good to be up there on the podium again. Hockenheim is a very different circuit of course and it'll be tougher for us this weekend, but we've had some strong results in the last few races, so hopefully there's something to celebrate as well as my 100th on Sunday night."
THE CIRCUIT
A stop-start lap influenced by years of safety modifications, drivers will be at full throttle for around half of the lap, but heavy braking zones mean they must remain focused at all times with those brave enough potentially sniffing out overtaking opportunities.
WEATHER FORECAST
Rain threatens to disrupt teams' preparation in Friday's practice sessions, with showers also possible for qualifying. It is all made more frustrating given that Sunday looks to be clear for raceday.
TYRES
Force India have steadily closed the gap to Williams in recent races and appear to have something up their sleeves with the selection of three sets of medium-compound tyres each for Sergio Perez and Nico Hulkenberg.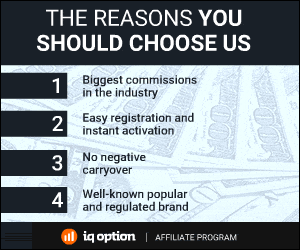 1127 Total Views
1 Views Today