NASHVILLE, Tenn. —
Sportscaster Erin Andrews has been awarded $55 million in her lawsuit against former insurance company executive Michael David Barrett and the owner and former operator of the Nashville Marriott in a case that led to a nude video of Andrews surfacing on the Internet.
Here are seven things to know about the case:
Barrett requested to be in a room near Andrews
In 2008, Andrews was staying at a Nashville Marriott when Barrett used a peephole in the door of the hotel room where Andrews was staying to record video of the former ESPN sportscaster who now works for Fox Sports. According to Andrews' testimony, Barrett requested to be near Andrews' hotel room and hotel staff honored that request. "No one ever called me or told me when I checked in that he asked to be put next to me."
Barrett followed Andrews to multiple hotels
Barrett was not present in the courtroom during the trial, but in videotaped testimony, he admitted to altering hotel peepholes to record video of Andrews. He admitted to doing so in hotels in Columbus, Ohio, and Milwaukee, Wisconsin, in addition to one in Nashville. Barrett served 20 months after pleading guilty to stalking Andrews in 2009.
Barrett offered the videos to TMZ for payment
When the celebrity gossip site refused the offer, Barrett posted the video online. He said he only chose Andrews because he saw her trending on Yahoo and she was popular. He recorded the video for financial gain.
Barrett videotaped other women
Other than Andrews, Barrett admitted on videotaped testimony that he recorded ten women other than Andrews.
The video still haunts Andrews
During testimony, Andrews said she continues to have anxiety and suffers from depression because of the video. "I think about it every day," she said. "One of the worst thoughts I have is when I walk around a stadium … there's always that thought, as I walk right by the stands, and I think, 'My God, everyone in this stadium has seen that video.'"
Andrews said ESPN required her to do an interview before going back to work
Andrews testified that after the video surfaced in 2009, her bosses at ESPN told her she had to do a sit-down interview to prove she did not purposely leak the video. "That was the only way I was going to be allowed back," she said. "I didn't want to do it, I didn't want to be a part of it … But this was the only way I was going to be put back on air, so we went to the Oprah show."
The jury decided the companies and the stalker should share blame
Jurors said Barrett was responsible for 51 percent of the verdict and the owner and former operator of the Nashville Marriott at Vanderbilt is responsible for 49 percent.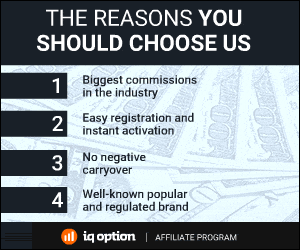 112 Total Views
1 Views Today