PARTHENIUS: The world, meseems, ingirts much wider sphere since last I slept; grown much in girth an idle beaver, as thick as a navy of shoaling halfbeaks. Yet, alack, for all this breadth snatch I not a draught or two to make my breath withal.

HODSCULL: Why, there's a perplexedness of spaces, marry, for long methought instead the world, under the revolution, doth shrink the smaller each next turning, like a ratel warming him on a spit – being so great a fire, like straws in a fire – that scarce a man may find a room to unroll a leg or two in. Yet, meknows, if that a man lies dead, ten planets tied together is not room enough! – Wherefore find I thee to the throat; not lying, yet dead!
PARTHENIUS: Fie! Call'st me dead?
HODSCULL: To the word! – For, why, upon a word, thou diest at it that forethought thyself dead, hurt as Murder loves the crime, and murders to eschew the name! And wonder'd I am at the thing, as a monarch wounded by a spurn! Yet, soft! This is the common dye of men! Once, a kinsman of my mother's branch, very renegader like to the flood invenom'd, by the coquettish wind mov'd, beards the pendent towers of heaven in the abruption of a raging envy, from amongst his renegading was pick'd by the long-stretching hand of Law, and now for the gallows. For the gallows presently was some vulgarian sprung from the bushes to mischieve him; but whom, like mussels in a battery, my uncle condemn'd did fend off in fashion most gracile, yet manacled! Then befell it so, that, the noose about his neck, near annexing his trachea, was sudden an abeyance come to the brink, him to reprieve the while, till he be nipp'd again, but the which so abrupt come, and a coming too long to reach at the rim, my uncle left on the stand just as dead, that little use of life was there – and he had as liefer be dead and done! In a word, going to die of a certainty, the brickskull wouldst save his life forfeit, reprieve brought toward, die to have pardon! Thus, come readies to hope, the man straight dies of fear; cause to fear, he's reviv'd of hope most ludibrous! Say, this is the dye of common men!
PARTHENIUS: I am very peascod of strange phantoms, but new with a fair wench in love, and therefore against myself contrarious stand; this be the death I hint of, under love, and not of life.
HODSCULL: Wager that! Thou'rt put indeed curl'd and codded under a most curious hexcraft, liege! – Anemone'd, cupp'd, yok'd with a widdendream, like is a rowney or sumpter; that thou'rt Regret himself, turn'd 'pon thyself! Love life is, say your begetter of begetters; nor sans Love, life life is! But leave you that for little matter! – for little it were the matter, thou were between, rather than under!
PARTHENIUS: The tenor of this, hedgehog?
HODSCULL: The base of it rather, sire! Between the rose of her heart, whither ever rose a man portlier, therein sucking of the juice, , and bedeviling buzzing bees jealous; – rather than underneath it where, like cankers, he be devour'd right in the stomach to a dislimning! Say, to speak you plain of it, fairer art thou under the hex than her heart; that is, her stomach, whence come things comestible, come most repugnant; nor art thou graced like lungfish which, expell'd from forth the womb of their habitation, still some dear life or other retain!
PARTHENIUS: Alas, thou jet forth more poison than nor globefish nor absinth hath cistern to lend withal; yet swell'st with pride on it, gallsome rodomont?! 'Tis true, Pride the heart attrites till he's broken in! – constantly brock'd!
HODSCULL: So not neither, good my lord Parthenius! Here are cypress weeds swathe me against very winter of your dolours; mourn I thee greatly, that by so much am commended against the seasons to heat up a summer by yeasty wit a fourtime a twelvemonth, or weep till that it springs in a winter, and calls back the sweet hailtide of windflowers – as now may'st thou!
PARTHENIUS: Cloven in two parts know I scarce which I am, or Love or man! Yet, be which I am, that is, mad boy or sick man, though Knavery hath woman, and be man king – say, why, this fair dove the one abominateth, scorneth the other to very short abdication – that, fly either of me which heaven he will toward, he soar not above the pitch of ground in her pretty ridiculous accompt! Two ways then, in two parts, I am clipp'd, cloop'd, and coop'd out of wing, like a wren in a rain; and now descant on it, as words are eggs, which hatch'd like biddies grow wings, and fly both the Poles of earth – and empanel to my equity!
HODSCULL: No such matter, fool; Acquittal behind is bound, and cross'd in the stride! He will not come to, but there's something in the aviary will warm you, marry; your feathers, ruffled with those together of men of your flight, till you come to her kniving. But till that, be you merry, as be capons!
PARTHENIUS: Well-a-day! Lays nothing Escape from the kniving? For, marry, I am yet in her patio.
HODSCULL: Why, Escape nothing lays but her own ruin, be she met by the caddish, hayseedy, clodhoppish boy, Love! – nor there not an end!
PARTHENIUS: Invariably then I take it, as I am in the open, Heaven keep me but I am damn'd!
HODSCULL: Come, sir, soft! A man doth bestir him out of doors to die, and after cures the grime under the sun as your ham or bacon on a griddle; but a woman within doors! Sometime something of the theme of some deep-bottom'd tongue, as tongue is river of the brain, hast thou, I suspect, by ear trouted, or as we say, angled, erewhile! – Well methinks the woman is in her house and, 'beit dividing from thyself thee, abies she keeps not both moieties – to ruin as when she please! For, take this, woman love not man to ruin, till she be suffer'd to work herself the ruining alone! 'Tis a task devoutly lov'd of them, as they go with child, that wouldst have none relieve them the heavy mandate! – Take you this hand, go we to peep her love out of her heart!
PARTHENIUS: How, knave, to peep?
HODSCULL: Thorough her eyliads, which are oriel of her dark-rooming heart!
PARTHENIUS: Go we then at once which way we will, so it find room in her heart I may enter in, and rest from these wars no-endingly!
Exeunt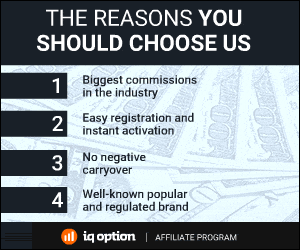 316 Total Views
1 Views Today