CLODPOLE: Pray sir, frown'st thou atrabilious, that seemeth your substance with me here, spirit to Tartarus long plunged? You seem not that you are; thou'rt sure a sorry fettle!

PAEON: Right disguis'd in the grunge of contention! An enemy, feeding of me for strength his power to furnish, bivvied beneath the loft of my mind, as thimbleweed caps his nowl, and armoried in shift to do his welcome mischief, as our Greece Troy did – divides me from myself in this inmost broil – that scarce know that I am I; nor mine enemy know!
CLODPOLE: Betray yourself so to disclose forth the sides of this quarrel, that I, mollusk-like, may burrow into the hardiness of it. Indeed may'st thou thrust a fool a word or so, to make him more sound fool, or wise more in sound!
PAEON: Not these two burning suns squelch'd in twitterlight ere my wife was disburden'd of a boy and firstfruit of her labour, in whom himself my fear old grows, that he tempester me, being as I now am, as I myself, to myself tempestor!
CLODPOLE: Marry, kind my lord, thou'rt put out most injuriously as peanut in his shell; nor to fret on the thing pointedly temporize the foreordination! Fivescore years together in three and twenty have slept I, and may unbar you dreams still without doors of coming time in a tattle of bibelot! – and all in one certain squash of accent!
PAEON: Divine me then, as thou dream'st, to what gross gathers this heir that's mine!
CLODPOLE: 'Sooth, a greatly thick clump, this heir, like your mustachio, your mustachio like loquats, wherefrom four or five seedy demerits be doom'd to grow, which indeed were not one of them fault enough, had loquats been alpine, and made to warm them in the foehn, being all of them vein-frozen; and nearer just and stern heaven; wherefore the world had took some virtuous good of their corruption o'erripened, as we have medlars not till they begin blet! But, alas, your son was born upon a plain, and infiltrates us poor plain-scrappers!
PAEON: What! Prognosticate here he amasses a most corruptible thing?!
CLODPOLE: Why, no, a thing passing prosperous the rather; exceeding of all his father's knaveries, where that limit dovecots this great hawk; for this still worm, tarn, will not diet the dry birds, the Alps, to profice, or say you, cram, their craw to pease them quiet!
PAEON: Hang, fitch! Hang up thee like rheum half-travell'd from forth skylight of the soul, knave, that call'st me knave, and laugh scorn of my great bearing!
CLODPOLE: There hangs a knavery in seeking a young fool's life, sir, as whippet hound doe; though clap me the flea dead where it sucks, and thou but hance its life large dollops, since on flea's head is water on tench's back a curse of short life! 'Twere naught to myself thou'rt a pike, but I not mussel, to clasp my shells when thou insurgest! Not I! – Nor mock your great tree I, rather weep its seed falls on bad soil, as larch pluck'd of a plum!
PAEON: If thou, forsooth, speak'st once prophet-true as prove a cod all the day, I'll take amends! For need grieve I that this little mischiever ruins me, so coin clank in my pod, and grain my barn? Look you, content is toadstool for the Devil, and sorrow lose some sting, find he bread home!
CLODPOLE: I am content; the rich is properer cate and drink for Sorrow, fatted on plenty ere he come, as you give corn your bird! You are, Heaven mercy you, my lord Rich, and I, Kronos be honoured, your fool Content; bread and toadstool! On nothing hence will I grow starved and lean, and brabble with my dinner, to so be nourish'd long as life lurks in the thick of the blood; whiles thou, more blessed unfortunate, fat to fat, and get ludibrous living!
PAEON: We all are meat to worm, where last we two meet, will or nil!
CLODPOLE: Even so! – but thou more meet meat, sire! For I, look you, some life still retain, if I make worms frown, and sicken on my meat. Say, some health in my poison, that fleshen the dry bones of death –with respect to meat, do we speak on it! And, tell you true, to speak so roundly of mutton, as hamsters pouch hindberries, but puts me in mind of the lack of it, that this present, neglecting my sex, I am watermelon grown to the eyes, and dry as where most it grows. I leave you to my trencher!
PAEON: That do you; for yet feed I of poor men's diet as Ox of bracken –
CLODPOLE: The certainer damn'd sooner! – as erst I didst well portend!
PAEON: And do well; for your mulish malice is so winsome to show his head!
CLODPOLE: Just very! Never I abominate man at foot of heart (though the heart be a little demitasse which hath not bottom) but I spit distaste right off my tongue!
PAEON: from the hungriness and dish of your foolery Heaven please save you!
CLODPOLE: As you, mighty sire, from your wit sanguinolent! Therefore both part and adieu!
Exeunt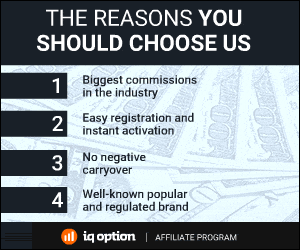 350 Total Views
3 Views Today