MARIUS: Lo, by Mars' flaming falchion – I am short!

FOOL: Well, there remedy will mend the stance – stand you tall!
MARIUS: Stand tall! What were I but so tall?
FOOL: Lowly then, liege, to duck disfavors of so high state, and doff hat at every man.
MARIUS: No heart but head, sir! Death thus shows head in "doff", nor I have a heart to cowl him in, when the cold vagrant beseech to wear my life! Off with doff – that is, "doff" undid, or say, un-dee-d!
FOOL: Marry, if Death show his head when thou doff'st, then art thou himself Death, and just as mean; I mean, in blood.
MARIUS: What, hath Death blood?
FOOL: Ah the staple and comestiblest of all his merchandy, in his merchandy himself passing prosperous against the covin and convocation of cowards – that is, cows of the parsley tree, lacy every drop. Look you, this chief commodity of Death's, more followed and sought than precious musquash, yet turned forth from his shop and simple kindness by the carrackes, is but sold cheap at a quarrel, wouldst thou buy of it, to broach the question of my advertisement! Tell you what, had Death not blood, I could find it in heart to bestow some him freely – for 'tis daybreak shame courturiers' underlinens should be spectacle to Day's warrigal eyes – or raw nakedness!
MARIUS: Sooth! Nor short nor tall, but mean?
FOOL: God cry you repentance, sir, but thou art mean, out of the courts – to say in oathed truth!
MARIUS: I mean, not mean, savage! but mean, in between, thou villain, who bawdishly betray my young questions to concupiscent rejoinders!
FOOL: In the mean? O be you so simple to live within thy means! Do so wise men.
MARIUS: Fool you, fool! that teach the rede what's by wisdom to do that you have yourself in you no wit to honor! –
FOOL: Fools on wise doings speculate that wise men do! Follow me then that wilt, that's his will to speculate with me, and doubt that wise men do! The rasher fool you, led of a fool, that shun to glean him of his sparse-spaced sagacity!
MARIUS: What wit hath a fool? How camest by it that retaineth the appellation?
FOOL: Fools not lose themselves to new-found wealth of wit, but with it toy, as friars with silver dally, and impart it them that most need it. Fools, mark you, are for kings every day – for wise men in times desperate!
MARIUS: 'Faith, wise men learn nothing the kinked wit of fools but do under cut-neck straits! Every dog will have his day!
FOOL: But mine all day every day, I night come not, nor day not varies; that, I confess, my wit comes to heat in summertide's sweets, and finds not bellwethers (a wrongful probing! for bellwethers scarce breed where they hit, wasteful muttoning!) to have it hit with, and profice her turn to breed the season out. Yet graze I no wit but she prays for such a tide as summer which, drove out from shore, takes her in the stormy billows, where she loses herself outright and founders! I'll mate with thee presently, my lord, wouldst thou but breed!
MARIUS: As lief were I smelt fools' fool by wise deeds I doubt,
As pick the trail of a fool by the snout!
FOOL: There follow you a fool, taking measures with him!
You are not free, my lord, nor clear of foolery's whim!
MARIUS: O baits me with riches my better fortune,
And smiling, but mourns me in pity, aping loon!
Mark wenches how use me, for all my wealth,
How little count, for my stature, though great in health!
FOOL: There's gain yet in this loss of height –
Nothing purchase, but steal these ladies' hearts
Unnoted, being such miniaturity, as a mite –
Whereby the tallest of all in Venice in these parts
Thou out-stature, chesting all these hearts to yours!
Favour comes thus to unload her store at your doors!
MARIUS: Well could I lift hearts, hadst the hand that clasp them grease;
But pinching caught, doth oft the pincher's palate surcease.
Pawn we our life for that which, no sooner got,
At the dearth of our life, but begins rot?
FOOL: With respect to pawnery, withal, hazard it!
Thou may'st win by courage where lose by wit!
Venturesomeness be the safest way –
I'll prove it in this bale of hay!
MARIUS: Much more understood, than what I said,
The fool teach me to drop reason's lead –
His light path tread, from the lighted path turned –
For happiness above all; my wit of fools tainted!
FOOL: Hence this fool, choked with leaden matter,
Fears than graver stock he prove wiser –
Thus turn you me bounding hence for meeter company,
Like tonsured hills and woods wild to burgeon whortleberry!
MARIUS: Avaunt!
FOOL: I'll lightning it, sire!                                                                       Exit
MARIUS: This fool sleeves intelligence of some thing we want,
When, foundering in a storm, he merries, we won't.
Straight I'll be of his temperature, seem knowing not that I do not,
Knowing not that I do, to gain some much-dear happiness ill-got!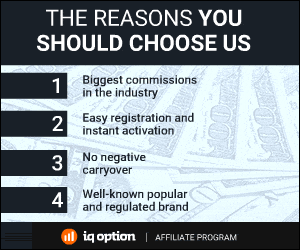 319 Total Views
1 Views Today