DERMOT: Have ears my son, Fergus, was wed not this two or three hours gone?

HODDYPEAK: But now, indeed! God save his godhead, if he be gored tonight, and head to a bitter melancholy; failing at matadory! Yet more, God keep him from hanging in a fortnight, and rest his good soul the next! – For, certes, he'll not escape hanging a twotime!
DERMOT: Fie on thee, bracken! Pick thou loopholes in holy matrimony? Remembrance yet lives, I knew your father till he was married!
HODDYPEAK: Ay, wager it, so was he; he was marred! Look thou on him no more, for thereforth leaps at friend not familiarity more – but stranger friendlier, old friendly surly! He is but troughed in the slops! Nothing marking of him but the fetorous malodour! – A thing ill-kiltered!
DERMOT: Your mother was so sweet face; can bitter bad bide such bounteous bloom bedizened? She was bad for him?
HODDYPEAK: Good, much the rather, and so exceeding all returns!
DERMOT: What mean you so, knave?
HODDYPEAK: Have ears my father, even he, yoking with the noisome rabble of other men, did brook him to be born of woman?
DERMOT: 'Sooth, the rumor peddled and niggled every door, shouting your father indeed had a mother. Remember that yet.
HODDYPEAK: Say Gravity now, and rue, sin with the blood of your mother doth particularly inhabit?
DERMOT: Just so, with Eve's and all her leaves!
HODDYPEAK: Wherefore was my begetter damned, and to be saved, was marred to my mother! A withead! Every man need find wife in earnest of forfeiture of his life.
DERMOT: Marry, man hath salvation, being nuptialed?
HODDYPEAK: Just in the instant! 'Faith, one shrew will shrive all the hell of devils at single purgation! And I want will to see promise sink!
DERMOT: How so, promise sink?
HODDYPEAK: My father was an infinite bag of gold, ere that he went down to wive, and me encountered. Knave me for that!
DERMOT: Alas, till now, the world had been but sure a man meet his wife, son not!
HODDYPEAK: A man that by day stirs forth of doors may encounter the sun, so my pater me! For whiles he went down to his wife was I hid back of doors, and had leave of his wife to grift him of his best esteemed pleasure! Well, as I live, lives he so grifted and poorly rendered! Such abysmal business is this wiving of men that enrich son, and make so poor father! Sons begot should live inheritors, not fathers leave!
DERMOT: Good old Hudstanton your father must needs die to hear this.
HODDYPEAK: So die men to hear truth, as lightning strikes a point.
DERMOT: Truth reckless, to be sure, will take down an old man, well hit!
HODDYPEAK: Or roughly hit! – For truth, how contumacious somever, hits amiss never, but the butt of his poison-eyed shaft goes down! Thus the libertinous lummox and nip-purse ravish men in the butthole ere he kill them!
DERMOT: Shamed, to think your sire and mater both took vows up at one time!
HODDYPEAK: There was just the slough of promise, whither she went down and did sink, nor that not alacritous too, being something too heavy.
DERMOT: How, heavy?
HODDYPEAK: With child as chaudron with spleen! – 'Twas she was due for travail, wherefore appeared my mother, just in the shape of a midwife, to do her service.
DERMOT: Thou, child, art more wit than fools, less fool than wits, talk I straight as dost thou, and therefore a jargoglement in sorts! Aroint!
HODDYPEAK: You speak true as straight! For know not I myself, till my mother show him me. So please you, my mother is a charnel-house of secrets, washed often in the lawn, and takes me with her – whiles the house tumbles every way she walks. I so fordone am, milord!
DERMOT: Of harlotry accuse your mother, are then you a whoreson – or say, bastard!
HODDYPEAK: More bastard than whoreson, warrant you, for find I more of father's blood in me than mother's will brook; and in God's present care am I fostered thus, as such pitypatters are – to self and God left alone! Once in a brawl was my gentle blood spilt, whence had I intelligence of more father than mother!
DERMOT: Heaven witnesseth, thou'rt a care indeed to Heaven, and the end of it for He needs not other; and the devil now, for all his faults intolerable, mightn't be damned for you.
HODDYPEAK: Wherefore I by this am savior of the devil; more then in service of Beelzebub than greedy men desire,; to gain bounty of Heaven, than content men covet, nor Apollyon first did aspire. For so, to save the damndest of devils, I am god of all angels as men! Bow yet not to me, or mistake me; I'll make not to ape the devil and lose my light!
DERMOT: I have but idled this hour with you away to escape the next minute with my wife, that I may but think on this conference and smirk, whiles whips she me with a fast, to sluggard the scourge, as ever carriagehorse knew slow; or feeds me poison!
HODDYPEAK: There's the riddle of dying husbands in a blue dye, and the drawing out in another hue; to smile at poison, when it hath took us to the stomach – where stomachers not stomach it! Now as lief may'st thou die, at the serendipitous turning of the die, as in peace too; for, honest, too long's the life, as long as the harpy spare your person a twelvemonth or twain – niggardy the while of forward harpiness! Farewell age, tarry death! – sithence age the elderly be, and, to lead, need first go; and leave death behind. Be not afeard therefore, this be carcanet about honor's neck, won of your long-year merit!
DERMOT: Beshrew these ruderies! Out with thee, burr! Go my ways!
HOODYPEAK:                       To patient death you, more knaveries I,
So no wench brings me blue, I'll keep dear this dye!
Nor spares she not me, can then I die.
I rodomontade a wit'll guard me in idiocy!
Exeunt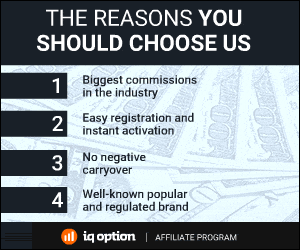 450 Total Views
2 Views Today