If this final warm-up game ahead of Euro 2016 was about finding positives for England to take to France, Roy Hodgson can at least claim that nobody will be getting carried away with misplaced optimism following a dismal stalemate against ten-man Portugal.

Chris Smalling's 86th minute header may have ensured a winning send-off for England, but this victory was anything but convincing.
Despite playing with an extra man for 55 minutes following the first-half dismissal of Portugal centre-half Bruno Alves, England barely threatened to test the gloves of goalkeeper Rui Patricio until Smalling rose highest to guide Raheem Sterling's cross into the net four minutes from time.
A win is a win, but this was one of those nights when very little worked, with every player in a white shirt walking off the pitch following an uninspiring performance.
There may ultimately be a benefit from this experience, with lessons being learned from England's struggle to break down an organised defence. Dealing with the frustration of encountering Portugal's cynical side – the histrionics and rolling around were laughable at times – will also prepare England for similar antics in France.
But with hopes rising in recent months of a successful campaign at Euro 2016, Hodgson may be overly concerned if this performance acts as a wet blanket to any kind of pre-tournament euphoria.
There is always an air of half-heartedness around games designed as a send-off to a major tournament – with the real action just around the corner, the risk of injury or misfortune casts a shadow over every participant on the pitch.
But such fixtures are a necessary evil, intended to keep players match sharp and focused, yet they ultimately only offer a false impression of what may lie ahead.
And from England's perspective, the obvious value of arranging this game – Portugal's first visit to Wembley since 1998 – of facing the irresistible force of Cristiano Ronaldo was taken away before a ball had even been kicked with the Real Madrid forward missing the trip to London in order to enjoy a sunshine break in Ibiza following his Champions League exertions with his club.
Hodgson had intended to use Portugal and Ronaldo as a dry run for the Group B clash against Wales and Gareth Bale in Lens on June 16, but with their talisman sunning himself on a yacht in the Balearics, Portugal's diminished threat was epitomised by Nani taking the captain's armband and central striking role in the absence of his former Manchester United team-mate.
Still, Portugal have been a thorn in England's side at major tournaments since the turn of the millennium and any kind of positive result against Fernando Santos's team would act as a morale boost in the build-up to Euro 2016.
And Hodgson certainly took the game seriously, fielding at least ten of his likely starting XI for the opening Euro 2016 fixture against Russia on June 11, with only James Milner expected to drop out for that tie in Marseille.
Hodgson set England out in a diamond formation, with Wayne Rooney playing at the tip behind Jamie Vardy and Harry Kane, but all too often, the captain strayed into his old centre-forward position, forcing Kane out to the right and Vardy to the left.
As a result, England two most in-form attacking talents were nudged out to the periphery, blunting their cutting edge and keeping the Wembley crowd waiting until the 23 minute for the first effort on goal, when Rooney headed Kyle Walker's cross into the arms of goalkeeper Rui Patricio.
Six minutes later, Portugal went close when former Chelsea defender Ricardo Carvalho, defying the years at 38, headed Joao Moutinho's free-kick over the crossbar.
It was a game lacking the intensity required before Bruno Alves was sent off on 35 minutes for a wild challenge on Kane.
Alves was reckless to say the least, challenging for the ball at head height with his studs raised. Even in a friendly, Italian referee Marco Guida had no option but to brandish a red card.
With Portugal reduced to ten men, England now faced the challenge of breaking down an opponent determined only to stifle the game and suffocate the space on the pitch.
It was an approach which killed off any prospect of the game becoming a spectacle, but it nonetheless gave Hodgson and his players the test of breaking Portugal down.
England have rarely displayed the ability to dominate possession and pick holes in the opposition, however, and their failure to get close to working Rui Patricio early in the second-half will have been a concern for Hodgson.
There was no guile or craft from England. Rooney struggled to make things, while Kane and Vardy remained isolated out wide.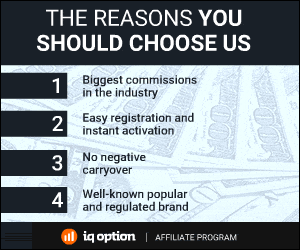 191 Total Views
1 Views Today