Emeka Ike, is now the President of the Actors Guild of Nigeria, after a court ruling that stripped actress, Ibinabo Fiberesima, of her position as the president of the Guild, which she has been in charge of for over 5 years.

She was removed from the position after a Federal High Court sitting in Lagos ruled on March 23, 2016 that Ike should now take the rein of power following a long legal battle.
AGN's National Secretary, Femi Durojaiye, confirmed this development in a press statement which reads:
'The Federal High Court sitting in Lagos, this morning 23/3/2016 at the application and argument of Counsel to Actors Guild of Nigeria, Barr. Peter Andor Oboyi, struck out Ibinabo's and BOT suit challenging the nullification of her election to the Presidency of AGN and also challenging the legitimacy of the Presidency of Emeka Ike and his Exco. The implication of this judgement is that Engr. Emeka Ike led Exco remain the only authentic and lawful leaders of Actors Guild of Nigeria.
The Honourable Court vehemently reiterated the position of the judicial authority that, Ibinabo, her purported exco members and the Board of Trustees vacate forthwith the office of AGN both at the National and State level and accordingly surrender all AGN assets at their unlawful possession to the incumbent Engr Emeka Ike's government.
The new AGN President is Emeka Ike.'
The court judgement came after eight months of contest over the rightful leader of the Actors Guild of Nigeria.
Speaking on the situation, Emeka Ike told THENETNG: 'We've told them they don't belong there and now they have no choice than to obey the court order. And if they don't know what law says, we will do them a favour by interpreting it to them. I am referring to the so called cabal, those who have turned AGN to their meal ticket. They are Emma Ogugua, Sunny McDon, Murphy Stephen and Segun Arinze. They are the B.O.T members, who have turned AGN to their personal property.
'I have told people I don't have a problem with Ibinabo, it's these people who are using her. All they are after is to make money, they don't care about the development of the Guild. Imagine, Emma Ogugu came to me and knelt down begging, saying 'Emeka Ike why are you doing this, if we are taken out of this Guild, how do you want me to pay school fees.' Can you just imagine that.
'Tell them to tell you about the land the former President gave them in Abuja. They are about to sell it. They have collected lands everywhere all in the name of AGN and we don't know where those lands are. We have been cheated for so long and I am happy the law has spoken. We have told them to submit all the association's property with them and if they refuse, they will all be arrested and embarrassed.
'They've have succeeded in using the media against me all this while, portraying me as a troublesome person. If fighting for my rights will make you see me as being troublesome, well I don't have problem with that. I am a Lagosian, I was born and bred in Lagos and we Lagosians don't tolerate cheating.
'We have a new B.O.T, we will unveil them next week at our first national executive meeting.'
This development is coming  on the heels of a Lagos High Court sentencing of Fiberesima to 5 years in prison for reckless driving that resulted in the death of Dr. Giwa Suraj – a sentence recently affirmed by the Appeal Court.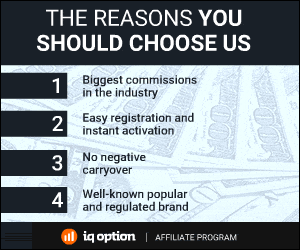 144 Total Views
1 Views Today